The Official App of the College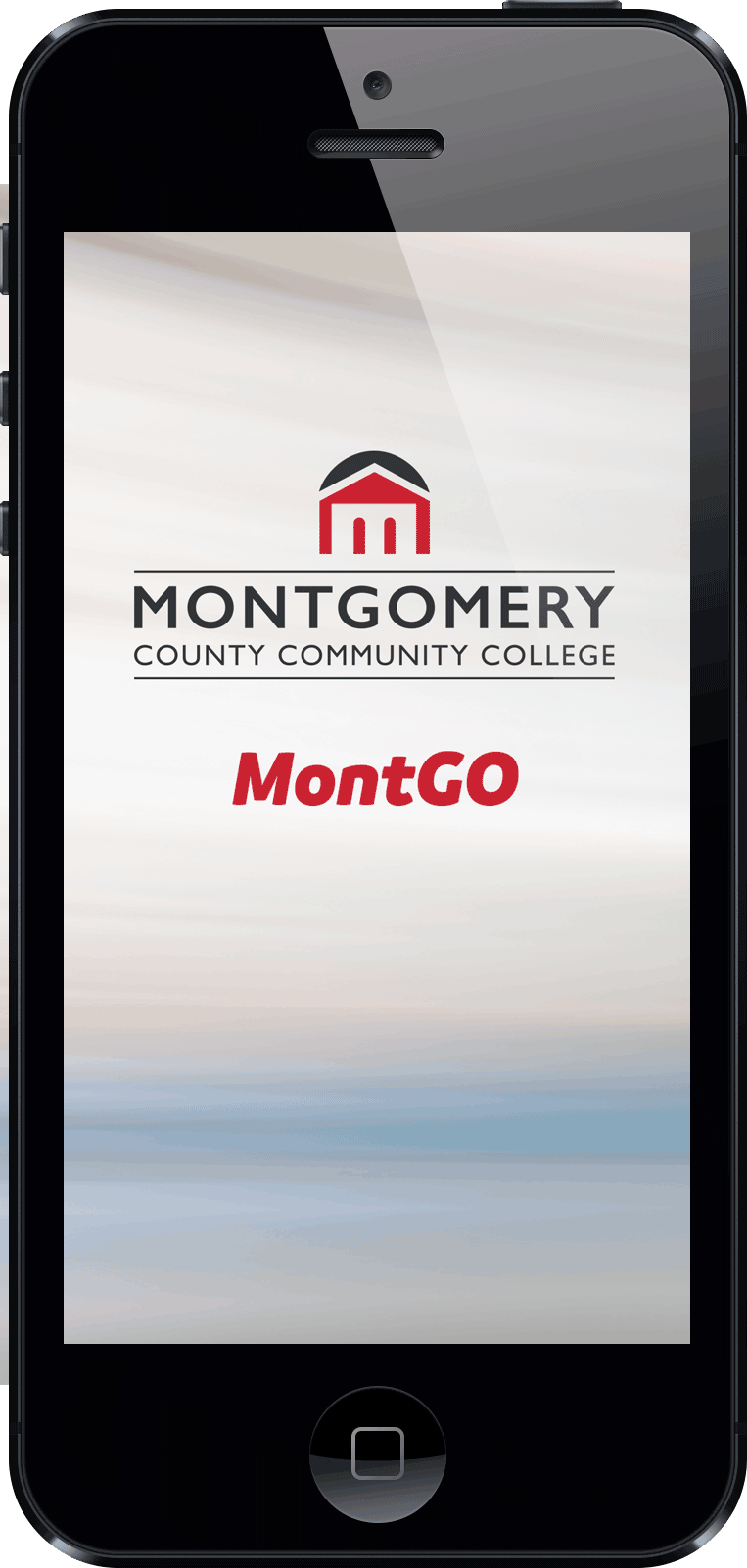 The new MontGO Mobile App puts college resources right at your fingertips. From advising appointments and course registration to tuition payments and student email, you are only a click away from accessing everything you need—and it's free!
Student ID Card
Your Montco student ID card has gone digital! Located on the MontGO Mobile App, you can now reach your ID anywhere, anytime from a smartphone or tablet.
Will I still receive a physical ID card?
We have shifted to a digital version of the card, and will no longer distribute a physical card to students. Download MontGO Mobile to obtain your new digital student ID.
What if I don't have a smartphone or tablet?
If you do not have a smartphone or tablet, contact Enrollment Services. They will work with you to obtain a physical student ID card.
How do I download the MontGO Mobile app?
From your smartphone or tablet, visit your app store, such as Apple or Google Play. Search for Montgomery County Community College. Once you've found the app, download to your device.
What photo will be included on my Digital Student ID Card?
The photo taken by Enrollment Services will be auto-populated. If you have not had a photo taken, visit Enrollment Services at Central or West Campus.
Where can I use my digital ID?
You can use the digital ID anywhere a college ID card is accepted. This includes checking out books from the library to receiving discounts at retail vendors (where college IDs are accepted).
What happened to the Mustang ID card?
As of July 11, 2018, the College no longer uses the Mustang ID Card (Bank Mobile Vibe account) for financial aid refunds. While you can still use the card, it is no longer associated with Montgomery County Community College. Learn more