Where art and industry collide
Housed in North Hall, a 19th-century building that served as a brewery, mattress factory, knitting mill, and shoe polish factory, our Pottstown Campus Art Gallery connects the College to Pottstown's vibrant art scene. With exposed brick walls and gleaming wood floors the former industrial space is a work of art in its own right. The gallery features an array of art and local artists with exhibits changing throughout the year. Be sure to check our schedule for details on the latest shows.
Gallery Exhibitions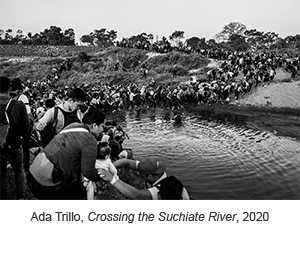 Ada Trillo
September 12 to October 28, 2022
Award-winning photojournalist and educator shares her work from the last several years covering social movements and politics.
---
Scenes of the Schuylkill
November 7-23, 2022
Our annual collaboration with Schuylkill River Greenways is back and open to artists from all over the Schuylkill River watershed.
---
Pottstown Area Artists Guild Winter Member's Show
December 1, 2022 to February 1, 2023
A group exhibition by the ever-inventive and ambitious artists of PAAG!
Gallery Hours
The North Hall Art Gallery is free and open to the community.
Monday: 8 a.m. to 9:30 p.m.
Tuesday: 8 a.m. to 9:30 p.m.
Wednesday: 8 a.m. to 9:30 p.m.
Thursday: 8 a.m. to 9:30 p.m.
Friday: 8:30 a.m. to 4:30 p.m.
Saturday & Sunday: closed
*The Gallery will be closed on holidays. View the
College Calendar
for details.
Maps and Directions
The North Hall Gallery is located on the Pottstown Campus at 16 East High Street, Pottstown, PA.
Parking is available along High Street and in the College's lot at 101 College Drive. View the walking path to North Hall.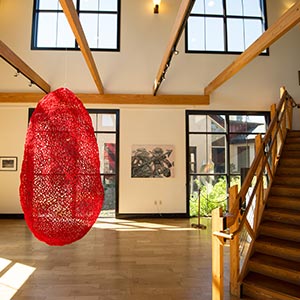 Located in our 26,000-square-foot Fine Arts Center, our gallery features area artists working in a variety of mediums.