Explore our virtual galleries!
Greater Norristown Art League 80th Anniversary Exhibition
View exhibition
54th Annual MCCC Student Exhibition
View exhibition | Behance gallery
Small Wonders: A Small Works Exhibition by the Greater Norristown Art League
Enjoy 126 paintings, pastels, and other works less than 12" in size.
View exhibition
The 34th Annual PSEA Touch the Future High School Art Exhibition
Over 200 pieces by high school artists in Montgomery and Bucks Counties, sponsored by the PA Education Association.
View exhibition
Pottstown Area Artist's Guild Winter 2020 Virtual Exhibition (winter 2021)
Sixty-seven works by 22 artists on the Pottstown art scene.
Greater Norristown Art League Virtual Exhibition (November 2020)
View exhibition
Greater Norristown Art League Virtual Exhibition (September 2020)
View exhibition
Amazing Arts Race Kids Camp (summer 2020)
The at-home version of our annual summer art camp for kids ages 7-11, in partnership with Girls First.
View art camp
Annual MCCC Student Exhibition (spring 2020)
Thirty-one talented art students from both Blue Bell and Pottstown presenting paintings, drawings, prints, ceramics, designs, 3D works and environmental art.
View exhibition
---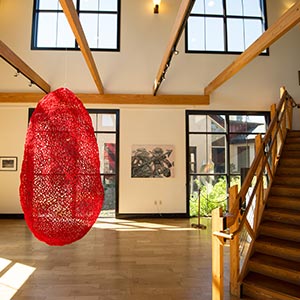 Located in our 26,000-square-foot Fine Arts Center, our gallery features area artists working in a variety of mediums.
---
Housed in a former, 19th century brewery and shoe polish factory, our Pottstown gallery is a work of art in its own right.