2021-22 Lively Arts Series
Enjoy world class performing artists in our Lively Arts Series!
Arts & Culture 2021-22 Brochure
The Manhattan Transfer
Sunday, February 6, 2022 at 5 p.m.
Blue Bell Country Club, Grand Ballroom
Dinner Serving Time: 4 p.m.
Video | Listen
Ten-time GRAMMY® Winning vocalese legends and Hall of Famers The Manhattan Transfer bring their sizzling and sassy jazz for one extraordinary evening. Special Guests for this performance will include the Eisenhower Middle School Choir, led by Dr. Barbara Weikert.
---
Christian McBride and Inside Straight
Sunday, February 27, 2022 at 5 p.m.
Normandy Farm, Grand Ballroom
Dinner Serving Time: 4 p.m.
Video | Listen
The seven-time Grammy® Award-winning jazz bassist/composer, Christian McBride returns to Montgomery County. A Philadelphia native whose career is blazing into its third decade, he is one of the most respected musical figures today.
"Judging by its performance, the phrase "Inside Straight" captures this band's aesthetic well: It's both "inside" a comfortable groove pocket and "straight"-forwardly bluesy." – NPR Music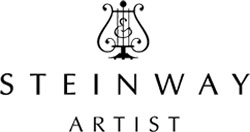 ---
Lakecia Benjamin and Pursuance
Sunday, March 6, 2022 at 5 p.m.
Normandy Farm, Grand Ballroom
Dinner Serving Time: 4 p.m.
Known for being a charismatic and dynamic saxophonist, Lakecia Benjamin fuses traditional conceptions of jazz, hip-hop and soul. Lakecia's electric stage presence and fiery sax work have shared stages with Stevie Wonder, Alicia Keys, The Roots, and Macy Gray. Benjamin's latest album "Pursuance" is an intergenerational masterpiece that takes one on a journey through the lineage of music with the works of John and Alice Coltrane.

This engagement of the Lakecia Benjamin and Pursuance is funded through the Mid Atlantic Arts Tours program of the Mid Atlantic Arts with support from the National Endowment for the Arts.
---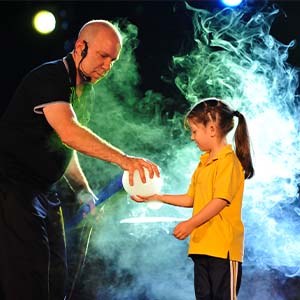 Jeff Boyer's Bubble Trouble
Saturday, March 26, 2021 at 11 a.m.
Steel River Playhouse, Pottstown, PA
Bubble Trouble – A bubble volcano. Bubble roller coaster. A kid in a bubble? Jeff Boyer takes bubbles to the max in this one-man bubble extravaganza. It is the craziest, most creative bubble show around. Jeff juggles bubbles, sculpts and builds with bubbles, makes fog-filled bubbles and more. Mixing comedy, music and interactive bubble-magic, he engages and delights audiences of all ages.
---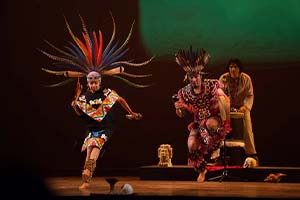 Trekking Mexico
Saturday, April 2, 2022 at 11 a.m.
Eisenhower Middle School Auditorium, Norristown, PA
Through live music, dance, and storytelling, the audience is immersed into the magical realism present in Mexican culture, igniting your imagination and leaving you with an enhanced awareness of our global community.
---
Youn Sun Nah
Sunday, April 24, 2022 at 7 p.m.
Blue Bell Country Club, Grand Ballroom
Dinner Serving Time: 6 p.m.
Born into a family with a high appreciation of the arts, Youn Sun Nah quickly earned a reputation for her astonishing musical powers. Hailed by The Guardian as "a style-bonding star," the South Korean vocalist has a genuinely different story and an innovative approach to music. Her refreshingly rich voice, is described as "dramatic, sensual, and bluesy" (All About Jazz), reflects her cultured background.
---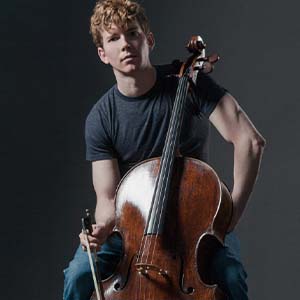 Joshua Roman
Sunday, May 1, 2022 at 6 p.m.
Parkhouse Hall Atrium, Blue Bell Campus
Accomplished composer, cellist, and curator Joshua Roman's performances embrace musical styles from Bach to Radiohead. Roman's adventurous spirit has led to collaborations with JACK, St. Lawrence, and, Verona Quartets. His recent highlights include performing standard and new concertos with Colorado, Detroit, Jacksonville, Milwaukee, and San Francisco Symphonies.
"Roman's extraordinary performance combines the expressive control of Casals with the creative individuality and virtuoso flair of Hendrix himself." – Gramophone Review
---
The Voice That Would Not Be Silenced
Written by Millicent Sparks
Directed by Lenny Daniels
Thursday, May 12, 2022 at 7 p.m
Friday, May 13, 2022 at 12:30 & 7 p.m.
Saturday, May 14, 2022 at 7 p.m.
Black Box Theatre, Blue Bell Campus
On August 18, 1920, women across America celebrated the landmark 19th Amendment to the Constitution, finally granting them citizenship and the right to vote after a 72-year battle. However, black women, particularly those in the Jim Crow South, had little to celebrate. Voter suppression tactics and anti-Black violence continued to shut them out of the polls. The 19th Amendment was not the culmination of a movement for them but rather the start of a new fight, this time on their own.
Meet key black women of the 19th-century Suffrage Movement and one of a new generation of fearless women who carried the black suffrage mantle into the 1960's Civil Rights Movement.
This production is a collaboration between the Lively Arts Series and the Theatre Arts program.