Make music at Montco
Whether you are looking to make music your career or simply enjoy performing, there are multiple opportunities to participate in a music ensemble at Montco. Each semester, the various music ensembles, along with dance, host the Performing Arts Showcase. This week-long concert series is the perfect platform for musicians to highlight their talents.
Open to everyone, regardless of major or student-status, you have the option to earn college credit while partaking in a performance ensemble. If you're interested in joining an ensemble, contact Andrew Kosciesza, Associate Professor of Music at akoscies@mc3.edu.
---
Lend your voice to the College Choir—the largest singing ensemble that performs everything from Rock and Roll mega hits to masterpieces from the classical repertory. Interested members are encouraged to audition for the Chamber Choir.
---
Members of the College Choir can audition to be a part of the Chamber Choir, a select a capella ensemble that sings an array of a capella arrangments ranging from medieval to modern times. Auditions for the ensemble take place the first week of the fall and spring semester.
---
Can you play a string instrument? This ensemble explores the standard string orchestra repertoire. The diverse membership includes students, community members and local high school students.
---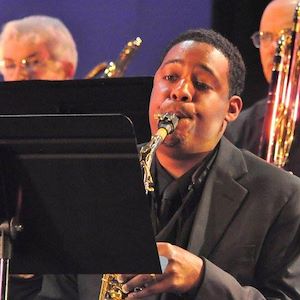 Individuals looking to explore the fundamental jazz repertory are encouraged to join the Jazz Lab Band.
---
Performance Jazz Ensemble
Members of the Jazz Lab Band can audition to be a part of the Performance Jazz Ensemble during the first week of classes. The Performance Jazz Ensemble explores an advanced range of jazz including bebop, funk and more.