You don't have to drive into the city to see fine art.
Located in our 26,000-square-foot Fine Arts Center in Blue Bell, our bright, airy gallery exhibits unique local collections and the work of area artists in a variety of media. Exhibits change throughout the year. Be sure to check our schedule for details on our latest shows.
Past exhibits have included prints, drawings, paintings, photographs, ceramics or sculptures or a combination of these.
The surrounding grounds showcase the experimental metal sculptures of Philadelphia artist Leon Sitarchuk. Donated to the College in 2005 by his wife, Peggy, Sitarchuk's works explore space and perspective.
Gallery Exhibitions
MamaCITA: A Mother's Cooperative in the Arts
August 28-September 28, 2019
Opening reception is September 11 from 5-7 p.m.
A group show by professional artists who are mothers showcasing painting, printmaking, and ceramics, as well as jewelry, collage and installation pieces.
---
The Long Road to LGBTQ+ Equality in PA
September 30-October 4, 2019
Opening reception: October 2 from 5-7 p.m.
A traveling panel exhibition created by the LGBT Center of PA and sponsored by the Montgomery County LGBT Business Council.
Additional Campus Locations:
Health Sciences Center main lobby from October 7-11
Parkhouse Hall Atrium from October 14-18
---
Inside/Outside: Views from the Goebel Collection of Eastern University
October 16-January 10, 2020
Opening reception: October 16 from 5-7 p.m.
Afternoon lecture: October 16 at noon
Prints from the late Renaissance through mid 1900s focusing on shifting perspectives of inside and outside spaces: architectural and city views; places of entertainment, commerce and contemplation; and imaginary or invented visions by some of the best known printmakers throughout history including Rembrandt, Piranesi, Goya and others.
---
PumpkinFest '19
October 26, 2019 from 12-4 p.m. (rain date: November 2)
Event location: Central Campus Fine Arts Center Gallery back patio.
Our annual carve-it-yourself pumpkin workshop.
---
MCCC Faculty & Invited Alumni
January 15-21, 2020
Kick-off event: January 22 from noon-1 p.m.
Opening reception: January 22 from 5-7 p.m.
Old and new faculty and friends of MCCC's art department display their new works and talents.
---
42nd Montgomery County High School Exhibition
March 3-27, 2020
Opening reception: March 3 from 5-7 p.m.
Amazing artwork in all media by students throughout the county.
---
53rd Annual Central Campus Student Exhibition
April 14-May 1, 2020
Opening reception and awards ceremony: April 14 from 5-7 p.m.
MCCC's artists bring out their best for our annual juried student show.
---
The View: Artists from the Montgomery County Studio Tour
May 13-June 14, 2020
Opening reception: May 13 from 5-7 p.m.
Gallery Hours
The Fine Arts Gallery is free and open to the community.
Monday: 8 a.m. to 9:30 p.m.
Tuesday: 8 a.m. to 9:30 p.m.
Wednesday: 8 a.m. to 9:30 p.m.
Thursday: 8 a.m. to 9:30 p.m.
Friday: 8:30 a.m. to 4:30 p.m.
Saturday & Sunday: closed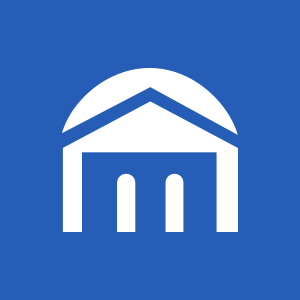 Housed in a former, 19th century brewery and shoe polish factory, our West Campus gallery is a work of art in its own right.