Where art and industry collide
Housed in North Hall, a 19th-century building that served as a brewery, mattress factory, knitting mill, and shoe polish factory, our West Campus art gallery connects the College to Pottstown's vibrant art scene. With exposed brick walls and gleaming wood floors the former industrial space is a work of art in its own right. The gallery features an array of art and local artists with exhibits changing throughout the year. Be sure to check our schedule for details on the latest shows.
Gallery Exhibitions
Art Faculty from Kutztown University
September 4-November 8, 2019
Opening reception: September 18 from 5-7 p.m.
A mixed media group exhibition from Kutztown's talented and inventive art faculty.
---
The Long Road to LGBTQ+ Equality in PA
November 4-8, 2019

Event location: West Campus North Hall, 2nd floor
A traveling panel exhibition created by the LGBT Center of PA and sponsored by the Montgomery County LGBT Business Council.
---
Scenes of the Schuylkill
November 20-February 7, 2020
Opening reception: November 20
An annual juried exhibition by the Schuylkill River Greenways National Heritage Area
---
7th Tri-County High School Exhibition
February 18-March 20, 2020
Opening reception and awards ceremony: February 18 from 5-7 p.m.
Exceptional artwork by youth in Montgomery, Berks and Chester county schools.
---
15th Annual MCCC Student Exhibition
Pottstown-based student artists display their drawings, paintings and other work.
---
Canceled – Artists Equity
A juried group exhibition by some of the finest artists in the region, presented by the Tri-State Artists Equity Association.
Gallery Hours
The Fine Arts Gallery is free and open to the community.
Monday: 8 a.m. to 9:30 p.m.
Tuesday: 8 a.m. to 9:30 p.m.
Wednesday: 8 a.m. to 9:30 p.m.
Thursday: 8 a.m. to 9:30 p.m.
Friday: 8:30 a.m. to 4:30 p.m.
Saturday & Sunday: closed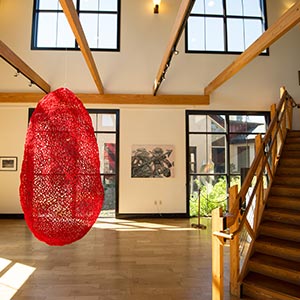 Central Campus Art Gallery
Located in our 26,000-square-foot Fine Arts Center, our gallery features area artists working in a variety of mediums.