Investing in our future, one student at a time.
Education and workforce training is a vital resource, and through the generosity of Montgomery County Community College alumni, parents and friends, we provide life-changing opportunities our students might not otherwise have.
Your investment in our students is not only a financial one, it inspires confidence, security, and a determination to succeed.
We're taking an entire 24 hours to raise money for our Student Emergency Fund! Help us reach our goal on Nov. 27 ...
---
We make it easy for you to contribute to the College in the ways you find most effective and meaningful.
---
2018 Faculty/Staff Campaign
Last year, employees pledged $43,100 to the Faculty/Staff Campaign and our goal is $50,000 for fiscal year '18! Continue the Kindness ...
---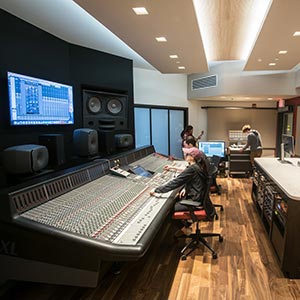 Center for Music Technology
Introducing a world-class, state-of-the-art "Mixing Suite" - a destination for students and major artists alike.