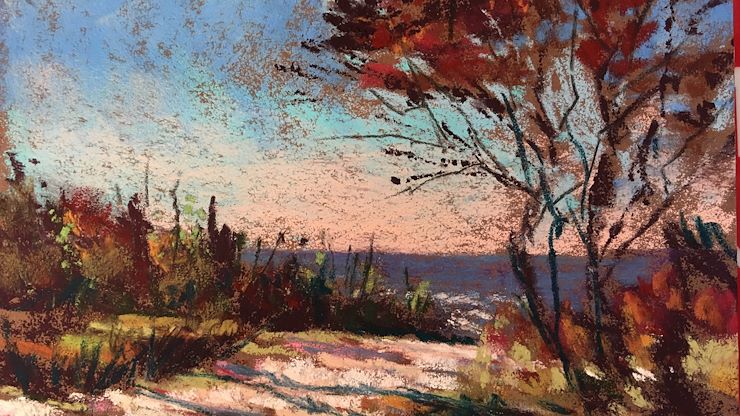 Please note: As of March 15, the Small Wonders Art Show is available online through the Artsteps Visual Gallery.
Montgomery County Community College is pleased to host the virtual exhibition of the Greater Norristown Art League's juried Small Wonders Art Show. The public can view the exhibit on ArtSteps Virtual Gallery.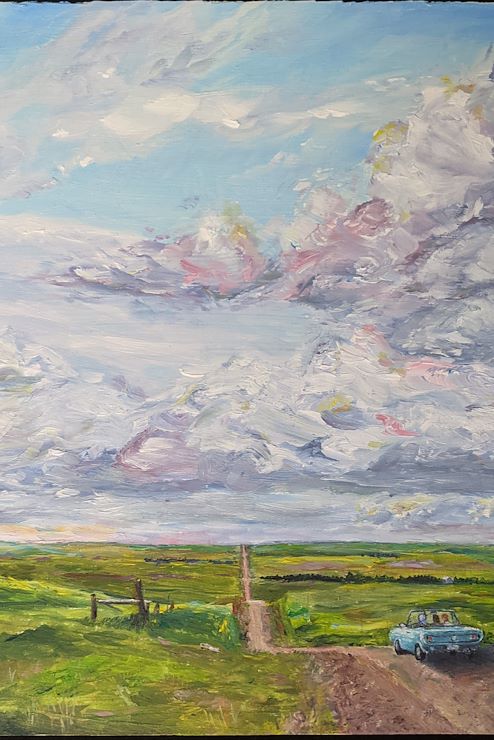 As the saying goes, "good things come in small packages," and in this case, visitors can expect great artwork in small sizes, with the largest size being 12 inches in any direction. The exhibit includes 126 pieces from paintings and prints to clay and gourd sculptures by 49 artists from the region, including a talented 10-year-old. Most of the artwork is available for purchase.
"It's exciting to see our community of artists of all ages come together to participate in the exhibit," said Kathy Bampfield, GNAL Coordinator and MCCC alumna. "There's a large variety of excellent artwork, and the virtual exhibit makes it easy for visitors to return and share it with family and friends."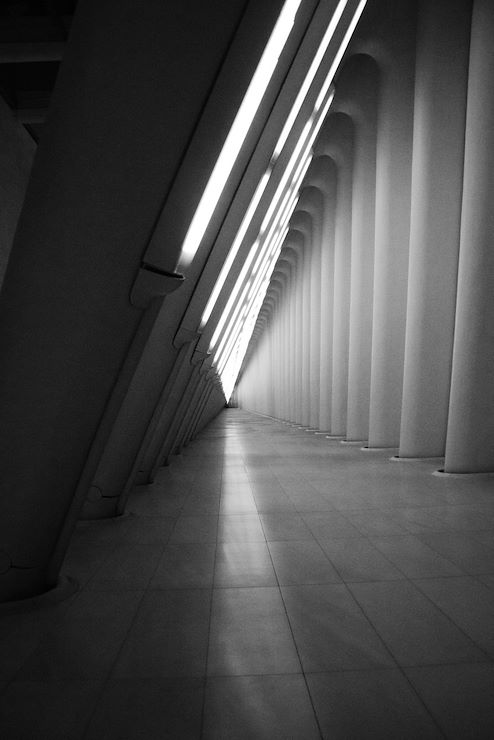 Artist Bill Kassel of Chester County, a contemporary realist, juried the exhibit. He reviewed each piece of artwork individually and narrowed his selection down to 40, which he thought were "masterfully painted and designed."
"To determine which made this (the final) list, I looked at the style and creativity, and most of all originality," he said in his written comments about the judging. "I would like to congratulate all the award winners for their exceptional work and to all those who entered."
Best of Show went to Bonnie Vandenberg for "It's June." Francesca Santini received first place for "Sorrow;" Rhonda Counts, second place for "Twisted View," and Brigida Michopulos, third place for "Chapel in the Woods."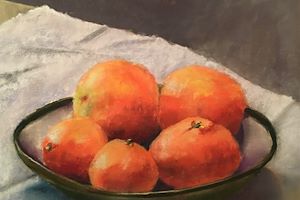 Memorial Award recipients are Alice Chung, "Vacation;" Virginia Conover, "Haiku/Beneath a Lazy Moon;" Mary Ellen Sillcox, "Alien Landing;" Patricia Ann Quigley, "Sunrise on Mill Road;" Lori Crook, "Into the Light;" and Fran Matthews, "Fairy Garden."
Honorable Mentions went to Prabha Ramakrishnan, "Lookout at Valley Forge;" Martin Wigg, "Morning Mist;" Harriet Kline, "Leaf Printing;" Lorraine Ricciardi, "Hello Newman;" and Amy Bligh, "English Robin."
One of the fun advantages of a virtual show is the ability to build a space for the artwork, according to Patrick Rodgers, MCCC Galleries Director and exhibit curator.
"Virtual exhibit platforms are big sandboxes, so I can build whatever space suits the needs of the art," Rodgers said. "For this Small Wonders exhibition, I wanted to create something intimate and specific, and I thought of a Victorian style hallway lined with smaller pictures closely hung together as a kind of inspiration for this virtual gallery."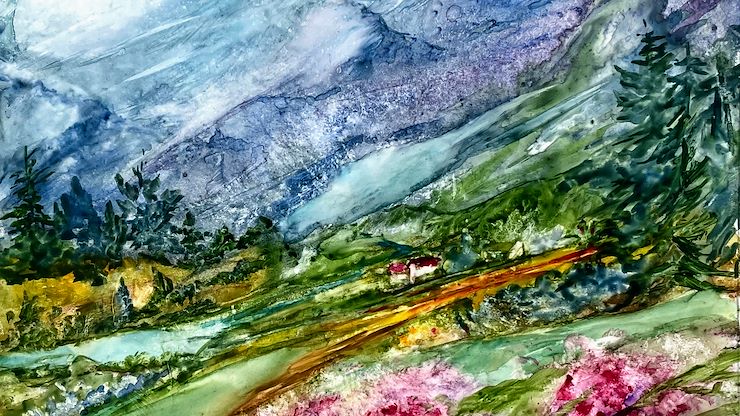 Throughout the years, MCCC and GNAL have had a longstanding collaboration. Several MCCC students and alumni are members of the organization and will be sharing their artwork in the exhibit.
"I really enjoy working with GNAL; their members are incredibly talented and passionate. I think maintaining talents and passions is so challenging, yet vital right now, so it's like a burst of creativity to take part in their exhibitions, and I hope visitors to the virtual gallery will feel the same for however much time they spend in it," Rodgers said.
"Collaborating with GNAL also reminds me that the arts ecosystem in our county is so interconnected and has found ways to inspire and surprise despite everything arts organizations are facing right now," he said. "Organizations like GNAL create a lot of arts opportunities in this county and that keeps the art scene vibrant, whether it's in person or online."
MCCC also will be hosting a virtual exhibition for GNAL's 80th anniversary with a starting date of May 15 and a call for artists on May 1. Chester County artist Randall Graham will jury the show.
About the Greater Norristown Art League
Founded in 1941 and chartered in 1957, the nonprofit Greater Norristown Art League Inc. is located at 800 W. Germantown Pike, Norristown, in the Old Norriton Schoolhouse. GNAL offers day, evening and weekend classes for adults and children in addition to one-day studios in all media, exhibition opportunities and summer camp for children ages 7-13. This year, GNAL's Summer Art Camp will run from June to August, from 10 a.m. to 3 p.m. with artist Diane DeRogatis.
Artwork (beginning at the top of the page):
Linda Crane, Path to the Bay, pastel, 5 x 7", $100
Ewelina Flamm, Road Trip, oil on wood, 9 x 10", $300
Josue Manuel Hernandez, Eternal Fall, photograph, 12 x 12", $85.55
Cathy McIlhenny, Oranges and Clementines, pastel, 8 x 10"
Prabha Ramakrishnan, Springtime in the Valley, watercolor on yupo, 8 x 8", $90