While many of us can find ways to use leftover chicken and turkey, we tend to struggle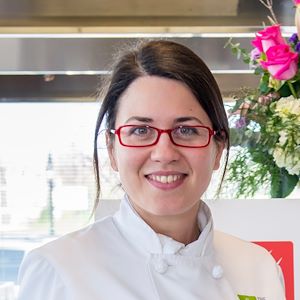 with thinking of ideas of what to do with our leftover starches, such as rice and mashed potatoes. Here are some clever remakes these foods:
Leftover Mashed Potatoes
You can turn them into pan fried mashed potato cakes by adding flour, egg and cheese.
You can enrich your mashed potato cakes/patties by adding vegetables like garlic, scallions or chopped spinach.
You can make light and fluffy mashed potato gnocchi.
If you have breadcrumbs in your pantry, you can make delicious potato croquettes
You can also repurpose them in a shepherd's potpie.
If you have a muffin pan, you can make "loaded" potato bites with bacon bits and cheese that will certainly be a crowd pleaser.
Leftover Rice
My favorite way to use leftover rice is to turn it into fried rice to serve hot or a colorful, flavorful cold rice salad.
You can serve both rice dishes as a side with whatever protein you have in hand (fish, pork, beef, chicken or tofu).
You can always use it as a filler in casseroles and stuffed peppers or tomatoes.
Just like mashed potatoes, you can use leftover rice to make delicious rice croquettes.
Leftover Pasta
If you don't feel like reheating your leftover pasta dish, you can always be creative and make oven-baked pasta frittata by adding some vegetables and/or protein to enhance the flavor and surprise your friends and family.
You can always make a pantry-friendly pasta casserole to use up the leftovers and make a quick and filling meal.
Any leftover pasta that was not tossed with sauce can become a delicious pasta salad the next day.
My favorite is Mediterranean pasta salad with diced tomatoes, cucumbers, feta cheese, olives, roasted peppers, even marinated artichokes. You can add some tuna or salmon to make it even more delicious.
Mediterranean Pasta Salad
Ingredients (note: you can substitute other vegetables you have on hand)
1 lb. pasta, cooked, drained, cooled (rotini, bow ties, penne)
1 English (seedless) cucumber, diced
1 pint of grape tomatoes, halved
1 bell pepper, diced
1 cup sliced pitted olives
1 cup feta cheese, cubed or coarsely crumbled
1 small red onion, diced
Dressing
1/3 cup red wine vinegar
1 cup olive oil
1 teaspoon garlic powder
2 teaspoon dried oregano
Salt & pepper to taste
Preparation
Combine all of the salad ingredients in a large bowl
Whisk together the dressing ingredients.
Combine the dressing with the salad ingredients. Season to taste.