High-quality, transferrable classes at an affordable price
As a Guest Student, you can take online or traditional classes at Montco. Simply fill out a Guest Student application. Please note that as a guest student, you are not eligible for financial aid.
Not sure if you fall into the category of a Guest Student?
If you attend another college and want to take a class at Montco to transfer the credits back to your school, you're a Guest Student. If you take classes purely for pleasure and have no interest in pursuing a certificate or degree, you're a Guest Student.
Currently enrolled at another college or university?
Check with your home school to see if there are any requirements for transferring credits from Montco.
Once you receive your grade(s), request a copy of your Montco transcript to be sent to your home institution.
If you've attended Montco as a student or guest in the past three years, the enrollment steps differ.
Guest Students who've attended Montco within the past three years:
Log in to MyMC3.
Select Self-Service to register for classes.
Former degree-seeking students or students who've graduated within the past three years:
Contact the Help Desk at 215-641-6495 or helpdesk@mc3.edu if you need assistance logging in to your account.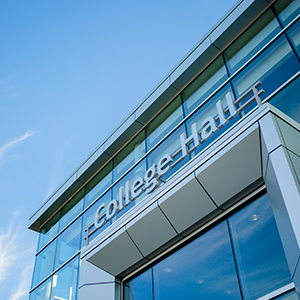 Ready to apply? Take the first step in the admissions process, and complete the online application form–it's free!