Montco helped Rebekah Kim find a New Career in Dental Hygiene
This new role fits her personality and allows her the opportunity to be a positive influence on the lives of others.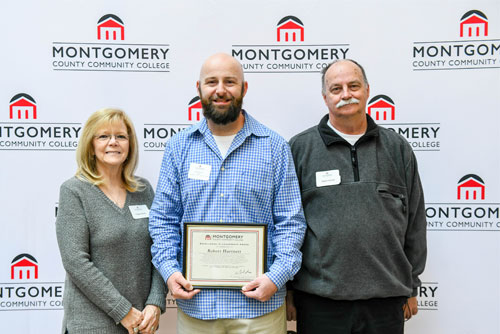 As a veteran, Bob Hartnett found his niche at Montco
His military leadership qualities served him and fellow students well during his time at the college …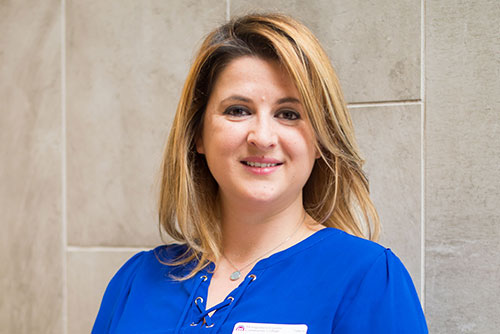 Blerina Vadarlis Vows to Give Back
Montco's scholarship helped her; she wants to help others …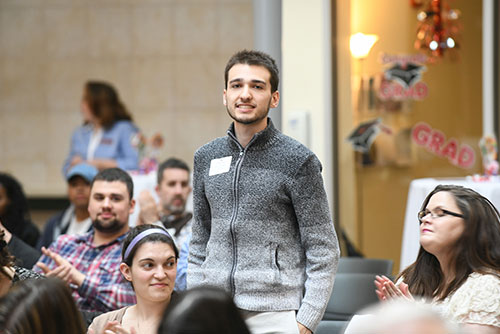 Andrew Malinsky Takes a Love of Problem-Solving a Step Further
He learned that his proficiency at solving puzzles using math correlated to a career path in programming ...
Community
Master Class Series features internationally renowned jazz percussionist
Percussionist Pablo Batista spoke with students and visitors during a Master Class held at Montco's Mix Room in the Advanced Technology Center at Central Campus in Blue Bell.
student success
Montco helped Rebekah Kim find a New Career in Dental Hygiene
Arts & Culture
Sixth Annual Tri-County High School Art Show
Featured
MCCC Board of Trustees names officers for 2019
Our state-of-the-art facilities and two beautiful campuses offer a place for everyone.
Our athletics, clubs and organizations, and steady stream of events happening on campus provide a rich and rewarding student life experience.
From classical music, paintings and dance to jazz, sculptures and comedy skits we have something for every taste and member of the campus and community.