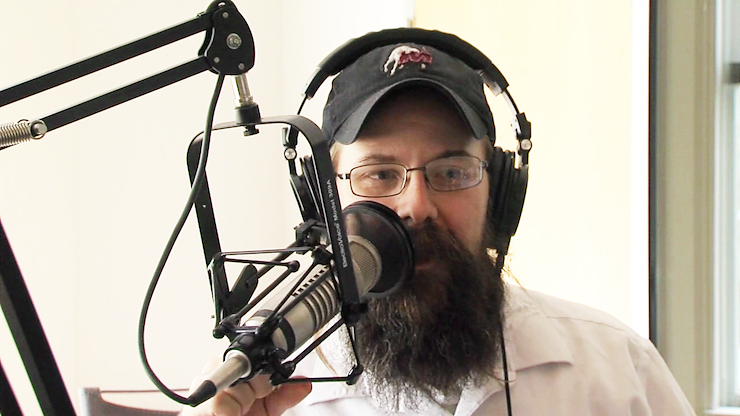 If you have been a long-time listener of Montgomery County Community College's digital, student-run radio station, Montco Radio, you might be familiar with the voice of Dave Aston, a 2017 MCCC graduate who started the radio show "Debatable News" that ran from 2015 to 2017 and covered topics from social events and politics to the Oscars.
More recently, Aston has found various ways to keep his ties with MCCC after graduation beyond the radio station. Since 2018, he has been a member of MCCC's Alumni Board of Directors.
"Because of what the professors did and the camaraderie with everyone I had engaged with, and the family aspect of Montco, I was willing to give back of anything that I could," he said. "Money wasn't on the list, so I give my ideas, perspective and time."
When he reflects to his days as an MCCC student, it was the school's radio station where he contributed his ideas and wore many hats as a producer, creator, director, script writer and coordinator.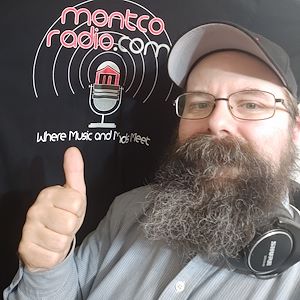 "The station is student-run with academic advisors," Aston said, of the Montco Radio Club station that still exists and is streamed through www.montcoradio.com.
Other involvements during his five-year part-time period of studies at MCCC include his first foray into journalism when he started working on the Montgazette, the student's voice of MCCC, in 2014.
"I stepped in initially as the editor of the paper because the previous team had all graduated," he said. "I had to step in raw."
Digital audio production
Given his age of 33 when he began taking classes at Montco to get an associate degree in digital audio production, now tied into the school's Sound Recording and Music Technology (SRT) program, Aston was not initially planning to get involved with activities with the college beyond his studies.
"You go in, you are swamped by people who are younger than you, and you feel like you are not part of their generation," he said.
It was his professors who, over time, helped him feel supported instead of fearful.
"The professors helped me understand the perspective, how learning had changed, how technology had changed for learning," he said.
Aston added that his professors easily handled the multiple age ranges of students at MCCC.
"They gave you the understanding that things are going to continue to change and adapt, and you're going to have to learn to live with that change and adaptation," he said.
As they were guiding Aston through the changes, he began taking the initiative to pursue his interests.
"It was extremely positive and that is where the two streets merged," he said.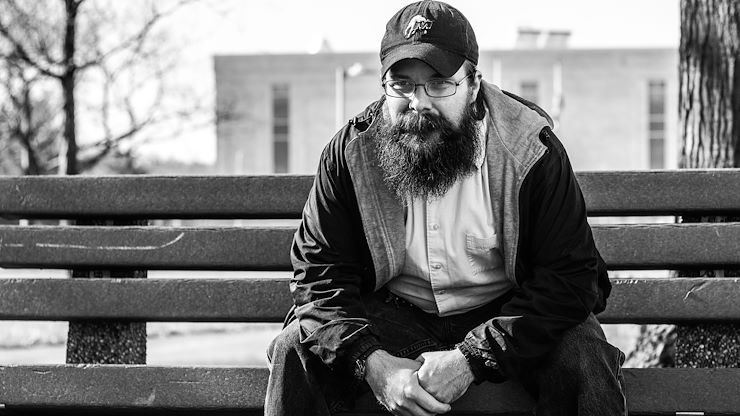 Initially the road that led Aston to acquire his associate degree at MCCC was one that was bumpy and lacked fulfillment.
"I decided to stop messing round, get a degree and increase my skill set and stop bouncing around from one retailer to the next just to pay my bills," he said.
He typically worked at technology-based retailers given his interest in the field, but his limited income and funds led him to choose the part-time route at MCCC.
Partner school
After five years at MCCC, Aston graduated and decided to continue with his education at West Chester University, an MCCC partner school, to pursue a bachelor's degree in media and culture. His aim was to expand the production track into an academic track.
"I wanted more knowledge, and I knew it would open up avenues for better employment," he said. "I also wanted to gain an extra skill set of how to do research for other areas other than media."
His ultimate goal of broadcast radio inspired Aston's educational track that began at MCCC. After graduating, he continued hosting shows on Montco Radio.
"I was grateful they allow alumni to come back and broadcast," he said. "We have more than half a dozen alumni broadcasting now on Montco Radio."
After graduating from West Chester University in May 2022, Aston said his initial goal has morphed and changed as the business end of the industry as well as technology has changed.
"It's still a dream, but it's not my goal," he said, referring to broadcast radio. "The ultimate objective is to become a professional podcaster and find any traditional job in media to balance that out."
Aston is also in the process of writing a book.
"It's a book diving into propaganda," he said. "It's a multi-year project."
He looks forward to being a part of the next alumni broadcast event typically hosted by MCCC annually.
"I have participated in almost all Montco Radio fundraisers and special events, including the famous Alumni Broadcast which we've sorely missed the last few years due to that virus that shut everything down."