Montgomery County Community College graduate Melinda Hoagey began her journey at the College in 1988 when she was pregnant with the first of her five children. At the time, she took the Septa bus to MCCC's Blue Bell Campus to take prerequisites for sports medicine.
"I always said, 'my kids went to school with me'," Hoagey said, referring to each of her children she was pregnant with on her educational path.
After originally having her sights set on being a doctor, she decided to switch her concentration to nursing. She was accepted into MCCC's Nursing Program in 1992 and graduated with an Associate of Science degree in 1995.
"It was my last year, and I went for my psych rotation, and I was pregnant with my fourth child," Hoagey said. "I had her on a Friday and I was out, back on the clinical floor on Wednesday because I was so focused and I was afraid if I didn't, I wouldn't finish."
Three years later, after working in the field as a registered nurse, she headed to Immaculata College to get a Bachelor of Science Degree in Nursing. After receiving her bachelor's degree in 2000, Hoagey began her career as a nurse in developmental disabilities and mental health. Seventeen years later, she became an ER nurse at Pottstown Hospital for three and a half years before returning to behavioral health. Today she works at Salisbury Behavioral Health in North Coventry.
Friendships built
In looking back at her time at MCCC, Hoagey, who lives in Boyertown, said she is grateful for the long-lasting friendships she built, some of which have stayed with her to this day.
"I was sitting in class when a work acquaintance of mine walked in," she said, referring to Kristina Rielly of Douglassville. "I didn't know she was going through the nursing program."
They were able to take classes together and their friendship budded.
"Our children became friends, we went on to Immaculata together and then we worked for the same company after graduation," Hoagey said. "She is still my best friend today."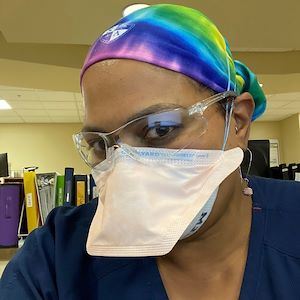 Hoagey's two youngest children, Kara Hoagey, 27, and Kaylan Hoagey, 24, both of Boyertown, followed in their mother's footsteps to study nursing at MCCC. Kara said she loved having someone that could relate to the struggles of nursing school.
"The fact that we both took classes at the same time made nursing school bearable," Kara said. "The nursing program is amazing, but it is hard work, so it was nice to have someone to go to classes and clinical with."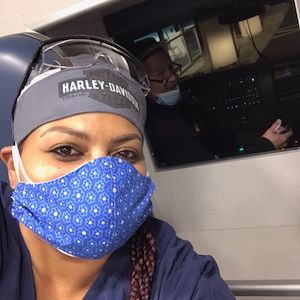 Kara shared a highlight of her MCCC experience that echoes her mom's gratitude for those she encountered during her time as a student.
"I met amazing friends and professors along the way," Kara said.
Professors want you to succeed
Like her sister, Kaylan said the professors at MCCC made a positive impression on her. She also found the lower student-to-professor ratio in the Nursing Program to be beneficial in helping to create strong bonds between everyone.
"The professors are there for you when you need it and truly do want you to succeed," she said. "In addition to that, I made so many great bonds with my classmates while working on projects together and all throughout clinical rotations."
Today, Kara and Kayla both have their associate degrees and are registered nurses. They plan to get their bachelor's degrees in the future.
"We both currently work at the Pottstown Hospital – I work in the Emergency Department and my sister works on the third floor, which is the telemetry unit," Kaylan said. "It's been amazing so far and I love working as a nurse."
As for Hoagey, now age 55, with her youngest child now 24 and her oldest, 35, she is now working full time as a nurse at Salisbury Behavioral Health.
"It's a home of 16 people with mental health diagnoses," she said.
Honey's Homebrewed Cafe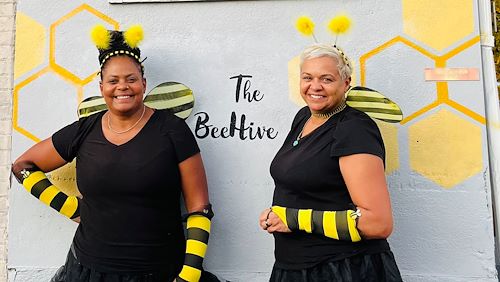 Working evening hours freed up some time for Hoagey to indulge in entrepreneurship during the day. She brought her dream business to life with her sister Melanie McKnight. The inspiration for their business, a cafe that offers breakfast, lunch, coffee, and baked goods, stemmed from when they were young children.
"When we were kids, we would make mud pies in our backyard and sell them to our friends," Hoagey said. "We worked together on a lot of different things, and we always wanted to own a business."
They opened Honey's Homebrewed Cafe on High Street in Pottstown in 2019 in collaboration with an emergency room doctor, Dr. Lawton Delisser, who had Jamaican coffee he wanted to sell from beans grown on his uncle's Jamaican coffee bean farm. Two years later, Hoagey was recognized for her contributions to the community.
"I was recognized by Congresswoman Madeleine Dean for my service to the Pottstown community and acknowledged by Governor Tom Wolf for my work and collaboration with fellow business owner, Bill Mabery, for feeding Pottstown families during the height of COVID," she said.
Hoagey also was featured on 6ABC News as a "Hometown Hero" for serving her community, both as a nurse in the emergency room at Pottstown Hospital and for supplying meals to the community during the pandemic.
A year later the business solely became Hoagey's and McKnight's.
"We named it after our mom who passed away," she said, referring to her mom's nickname, 'Honey.'
Many recipes used to make the sandwiches and baked goods they offer were their mother's. On their breakfast and lunch menus you can find things such as a chicken salad sandwich served on a croissant, sticky buns, banana pudding and delicious breakfast sandwiches.
"We have hot and cold-brewed coffee, teas, smoothies, homemade lemonade," she said. "We also make baked goods and seasonal desserts for the holidays."
Their brother, Chip Howard, works with the business as the pit master. Hoagey shared some visions she and her sister have for the family-operated business.
"Our goal is to purchase the building we rent and then turn it into a coffee house," she said.
A practice of balance
Working full-time in the nursing field and running a business has been a practice of balance for Hoagey.
"I think I have always been somebody that has a lot of patience and tolerance and I try and prioritize what I can, but it doesn't always work out that way," she said. "I was haywire, drained and dragging myself, so having a routine has helped me more this year."
Hoagey looks back on her experience at MCCC with fondness.
"I loved it and I encourage Montco," she said. "I feel as though a lot of people go to these big schools and spend a lot of money and you get the same degree."
She said she feels that people often prioritize a name over the education they are receiving.
"Why would you want to kill yourself with a big tuition?," she said. "I have met a lot of nurses and when you are in the field and working you can't tell what degree someone has – you're getting the same education."
Hoagey recalls a professor at MCCC who made an impact on her during her first day in the nursing program.
"She asked us to write down why we chose to become nurses," Hoagey said. "Most students talked about the money you can make in the field, but I said I wanted to do nursing because I love to care for people, because I used to care for my grandfather who was diabetic."
She said the professor went on to say that if you aren't there because you love to care for people, you are in the wrong field and you need to reevaluate why you are here.
"I practice this in my everyday nursing to be compassionate, understanding and to have a lot of patience," Hoagey said. "When I mentor young students pursuing areas of healthcare, I always tell them you need to practice patience with your patients."