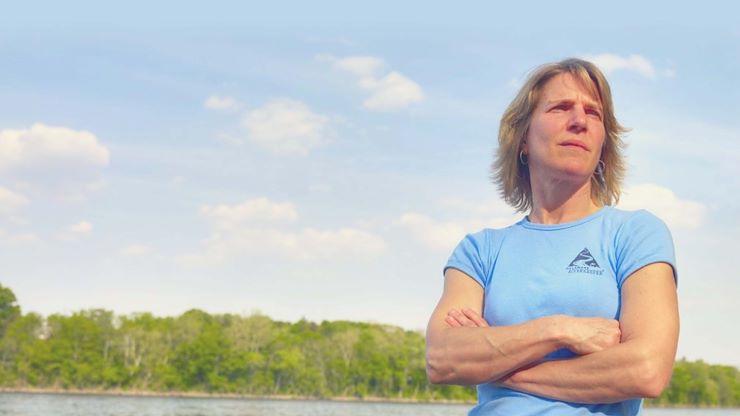 Maya K. van Rossum, who has served as the Delaware Riverkeeper and leader for the Delaware Riverkeeper Network since 1994, is this year's keynote speaker for Montgomery County Community College's annual Richard K. Bennett Distinguished Lectureship on Peace and Social Justice.
The free lecture is open to the community and will be held on Monday, March 4, at 12:30 p.m. in the College's Science Center Theater, Central Campus, 340 DeKalb Pike, Blue Bell. The lecture also will be simulcast to MCCC's South Hall Community Room at West Campus, 101 College Drive, Pottstown. To order your free ticket, visit www.mc3.edu/bennettlectureor call 215-641-6518.
Van Rossum will be available to meet the audience and sign her book "The Green Amendment: Securing Our Right to a Healthy Environment," in the lobby of the Science Center Theater following the lecture.
Through appointments by governors and agency leaders, van Rossum has played an active role in protecting water quality and the environment and shaping policies and regulation in the Delaware River Watershed for nearly two decades. She is the author of "The Green Amendment: Securing Our Right to a Healthy Environment," and she is the original petitioner and organizer of the Green Amendment Movement.
van Rossum is a licensed attorney in Pennsylvania, New Jersey and the District of Columbia. She also teaches part time and is the director of the Environmental Law Clinic at Temple's Beasley School of Law.
This presentation is part of the ongoing Richard K. Bennett Distinguished Lectureship for Peace and Social Justice series, which was established at the College in 1981. The lectureship reflects the ideals of Richard Bennett, a Quaker who devoted his life work to accomplishing peace and justice through non-violent efforts.