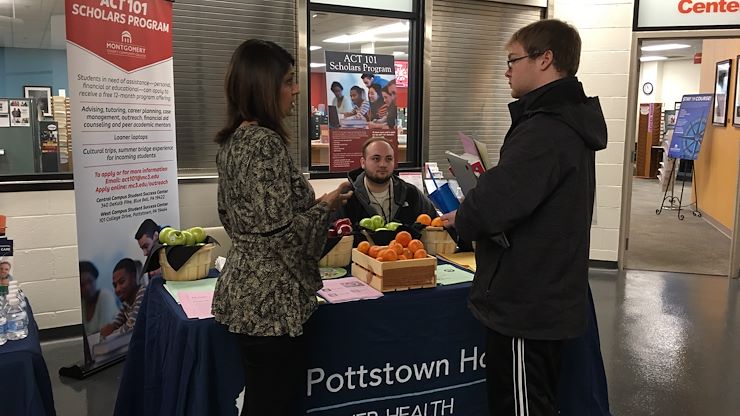 When O's, A's and B's are missing from words, it's striking, but when O's, A's and B's are missing from the blood supply, it's dire. The American Red Cross is holding its Missing Types awareness campaign during June 11-30 to spread the message about the importance of blood and platelet donations.
To encourage donors to roll up a sleeve and help save lives, Montgomery County Community College will be hosting a Community Blood Drive and Wellness Fair on June 20, from 2 to 7 p.m. in the South Hall Community Room of MCCC's West Campus, 101 College Drive, Pottstown. The event is free and open to the community. Anyone interested in donating is encouraged to register in advance and enter the sponsor code "MCCC West."
The Wellness Fair will feature several community health partners and information tables, including:
Tower Health will have information about Pottstown Community Festival: Connecting Fun, Safety, and Health
Tandigm Health will share how they engage, enable and empower their network of physicians
PMSI Comprehensive Health Care for Life will provide information about diabetes prevention
The Philadelphia Freedom Valley YMCA will provide information about childcare services and job opportunities
Access Services will provide information about adult mobile crisis support
MCCC Dental Hygiene students will provide information about dental health
Therapy dogs will be visiting the fair and owners will share information about their services
The Red Cross continuously relies on the generosity of volunteer blood donors to help kids battling cancer, accident victims being raced into emergency rooms and new moms with complicated childbirths. The need for blood is constant, but there simply aren't enough people donating blood. The Red Cross is asking for your help to fill in the missing blood types. Visit MCCC on June 20 between 2 and 7 p.m. to help the Red Cross save lives.