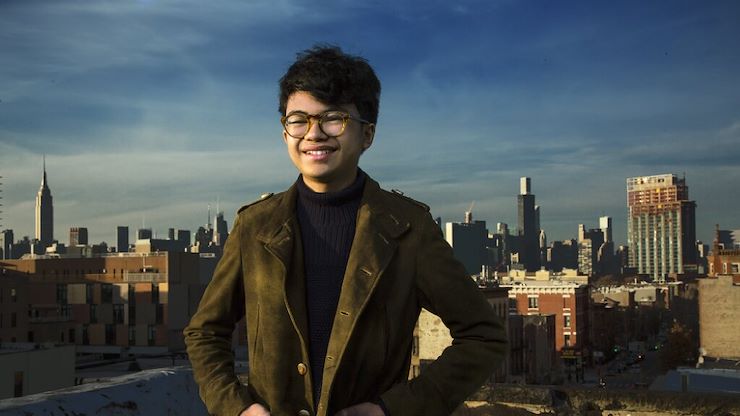 With diverse music, dance and theater performances, Montgomery County Community College's 2019-20 Lively Arts Series serves as a cultural destination for the community offering something for everyone. All performances in 2019 will be held in MCCC's Science Center Theater, 340 DeKalb Pike, Blue Bell.
The fall season begins with the Joey Alexander Trio. At just 16-years old, two-time Grammy-nominated jazz pianist Joey Alexander leads a stellar rhythm section with bassist Reuben Rogers and drummer Eric Harland. The group will perform on Friday, Oct. 5 at 8 p.m.
The headliner for the fall music season is six-time Grammy and three-time Latin Grammy winner Chucho Valdés. In Valdés' most recent project, Jazz Batá 2, he incorporates the sacred batá drums used in the Yoruba religion into a piano jazz trio, reexamining themes that he first explored in 1972. Valdés, one of the most influential figures in modern Afro-Cuban Jazz in the last 50 years, performs on Sunday, Oct. 13, at 4 p.m.
The Intimate Music Season is a new feature in the Lively Arts Series. This special series opens with classical pianist Robin Spielberg, known for her expressive technique and engaging live performances, on Sunday, Oct. 20, at 4 p.m. The Intimate Music Season continues with performances from New York-based pianist composer and vocalist Deanna Witkowski and Principally Harps!, a unique harp duo that has been described as "true artistry in tandem."
In addition to jazz and classical music performances, the 2019-20 Lively Arts Series will host amazing dance companies such as the Limón Dance Company. Founded in 1946 by Jose Limón and Doris Humprey, the dance company has been at the Vanguard of American Modern dance with its dramatic expression and nuanced movement. The company will perform on Friday, Oct. 25, at 7:30 p.m.
Prior to the performance, MCCC Professor of Dance Melinda Copel will host a pre-show conversation with an amazing panel featuring Colin Conner, Artistic Director of the Limón Dance Company; Carla Maxwell, Former Artistic Director of the Limón Dance Company; Dr. Ann Vachon, former Dancer and Dance Professor at Temple University; and Jim Payton, Former Dancer. The community is invited to join in the conversation.
In November, the Lively Arts Series welcomes groundbreaking vocalist, songwriter and producer Sofia Rei, who will be performing her newest music venture "Umbral." Considered one of the most passionate and inventive musicians on the New York music scene, Rei uses music to explore connections between the various traditions of South American folklore, jazz, world music and electronic sounds. She performs on Friday, Nov. 1, at 7 p.m.
Stefon Harris has been heralded by the "Los Angeles Times" as "one of the most important artists in jazz" and has been given numerous honors including the prestigious Martin E. Segal Award from Lincoln Center. Harris and his band, Blackout, released their latest album Sonic Creed in 2018 to positive reviews. Stefon Harris and Blackout will bring their passionate artistry and astonishing virtuosity to the Science Center Theater on Saturday, Nov. 23, at 8 p.m.
The Lively Arts Series continues to host programming for community members of all ages with the Family Series. MCCC will host five family oriented performances to provide the perfect opportunity for families to spend valuable time together. In addition to two Family Film Nights, the Lively Arts Series welcomes the return of the Philadelphia Dance Theater and their presentation of Holiday Traditions Nutcracker on Dec. 8 with a special sensory-friendly performance on Dec. 7.
Beginning in December 2019, the Science Center Theater will be undergoing renovations schedule to be completed by January of 2021. The newly renovated theater will include increased seating capacity, an all-new balcony, a gathering room and a new lobby with art gallery spaces. With the ongoing renovations, the spring 2020 season will continue off campus at theatrical spaces in the community.
The 2019-20 Young Arts Explorers outreach program makes the arts accessible to young community members through partnerships with area school districts. First, audiences will be taken on an adventure with Pete the Cat at Theatre Horizon in Norristown on Jan. 22 at 10 a.m. Then, four-time Grammy-nominated musical duo Trout Fishing in America brings their compelling and comic stylings to the South Hall Community Room on MCCC's West Campus in Pottstown on March 6 at 10 a.m. and March 7 at 11 a.m. Finally, Trekking Mexico explores the magical realism present in Mexican culture through music, dance and storytelling at Eisenhower Middle School in Norristown on March 13 at 10 a.m.
Many more entertaining, exciting, memorable, uplifting, and just plain fun events are part of this year's Lively Arts Series. For a complete listing of the season's performances and to order tickets (available through subscription or single purchase), visit http://www.mc3.edu/livelyarts or call the Box Office at 215-641-6518.