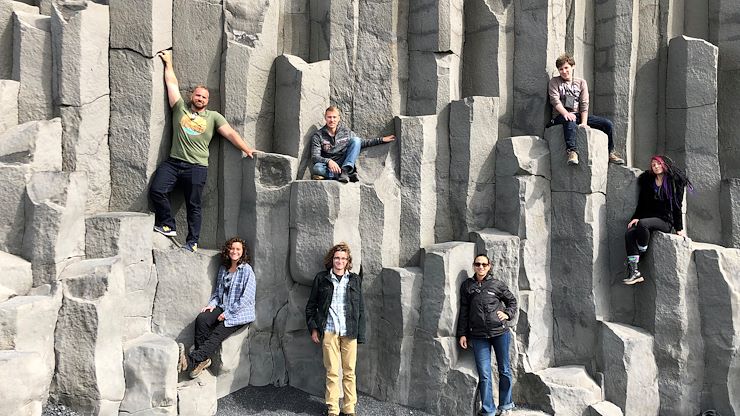 Physics Assistant Professor Kelli Spangler and Geology Instructor Michael Wyant and five students – Sean Becker, Nick Czarnecki, Rebecca Hanuszak, April Parker and Jacob Bertrand – visited Iceland from August 15-24 to attend the Extreme Solar Systems IV Conference and explore the unique geological characteristics of Iceland. The conference focused on the creation and evolution of solar systems, discussing the latest information about planetary systems available from the Kepler and TESS satellites.
While the Earth's solar system seems to have ony two types of planets, Terrestrial and Jovian, exosystems show that planets have a wide range of properties. This new discovery broadens the planet classification to include super-earth, sub-neptunian, neptunian, sub-saturnian, saturnian and full jovian.
The following video describes the field trip and how the experience and the information will be used in courses at Montco:
In addition to the conference, the group was able to tour the unique geological formations of Iceland. On the tour, Instructor Wyant explained the science behind all the features they observed: waterfalls fed by melting glaciers (Skogafoss waterfull, below left), existing glaciers, active and inactive volcanos, geysirs, black beaches, the Eurasian-North American Plate fissure (Instructor Wyant stands on two different continents, below right), and general land features associated with a geothermal hotspot in the Earth.