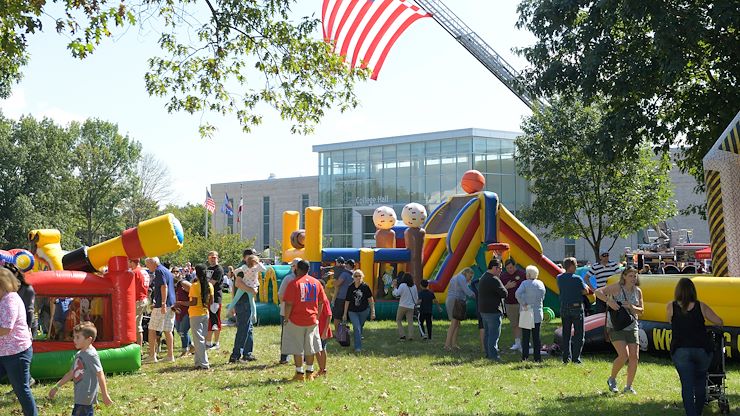 Montgomery County Community College (MCCC) and Whitpain Township invite the community to enjoy a day of family fun, food, musical entertainment and fireworks at the annual Whitpain Community Festival on Saturday, Sept. 28, at the College's Central Campus, 340 DeKalb Pike, Blue Bell. Admission is free for the festival and musical performances, thanks to the generosity of the event sponsors. Donations are welcome and will be used to support scholarships for MCCC students.
The festival schedule is packed with activities for all ages. At noon, children's games,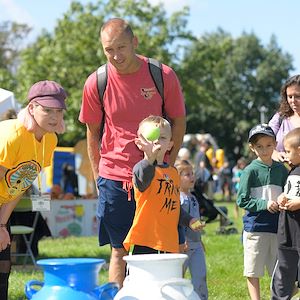 pumpkin patch, hayrides, petting zoo, pony rides and inflatable rides will start and be available throughout the afternoon.
At 12:30 p.m., the Pennstar helicopter will be coming in for a visit. From noon until 2 p.m., community dance performances will be held in the Science Center Theater.
Additionally, MCCC students will host their Health Expo with screenings and display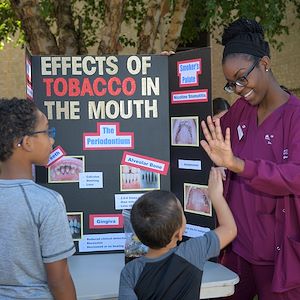 tables of health care information throughout the afternoon.
During the event, the Love Hope Strength Foundation will be hosting a bone marrow drive. Anyone between the ages of 18 and 60 can have a cheek swab performed and complete the required paperwork to be added to the National Bone Marrow Registry.
The food court opens at noon, and P.J. Whelihan's beer garden opens at 2 p.m. – both will be open throughout the evening's entertainment.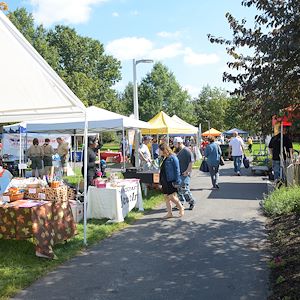 Musical performances start in the quad at 1 p.m. with children's music by Ants on a Log and Señor Fancypants. Main stage performances begin at 3 p.m. with The Fort Washington School of Rock. Phillybloco will then lead a parade from the quad to the main stage, and their performance will be followed by country music rising star, Daniele Johnson.
This year's headliner is The Amish Outlaws, an American cover band from Lancaster. Four of the six original members decided to leave their Amish culture when they were in their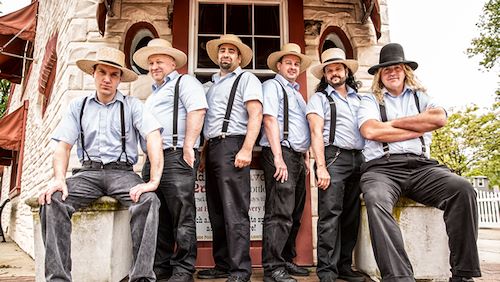 mid-teens to pursue their musical passion. Although they left their traditions behind, the group still wears Amish garb while they deliver a dynamic performance of audience favorites - from Jay Z to Lady Gaga to Snoop Dogg to Elvis Presley - infused with some interesting tales and humor. The band will perform from 7 to 8 p.m.
The daylong festivities wrap up with a spectacular fireworks display at 8:15 p.m.
All MCCC alumni are invited to come and enjoy the festival, starting with a homecoming celebration and luncheon prior to the event at 11 a.m. in the Fine Arts Center with a special invitation to the class of 1970 in celebration of their 50th anniversary year. To attend, rsvp to alumni@mc3.edu by Sept. 23.
Event sponsors include Baird/The Foley Hillsley Group and MCCC's Lively Arts Series. Gold sponsors include Arden Credit Union, Chambers Associates, McCaffrey's Food Markets and P.J. Whelihan's. Silver sponsors American Heritage Credit Union, MidAtlantic Construction, Sesame/Rockwood Camps and Whitpain Police Association. Bronze sponsors include Blue Bell Country Club, GSI Concrete, Janney Montgomery Scott – Patitucci Wealth Management, McMahon Associates, Inc., Professional Data Solutions, TD Bank and Univest Bank and Trust Co. Friends of the Festival include the Rothman Institute and Weichert Realtors.
Share your photos of the festival on Twitter and Instagram with #WhitpainFest.