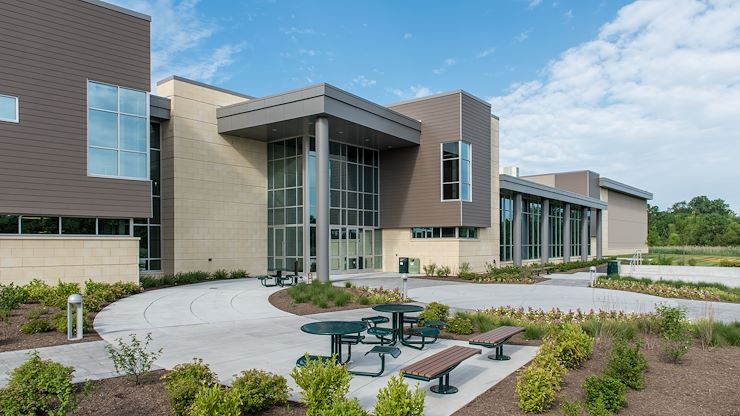 Montgomery County Community College and dental equipment maker, Dentsply Sirona, will present "Navigating into the World of Biofilm: Are You Ready?," a continuing education course for professionals in the Dental Hygiene field, on Saturday, Dec. 7, from 8 a.m. to noon. The course will be held in MCCC's Health Sciences Center Atrium, Central Campus, 340 DeKalb Pike, Blue Bell, PA.
This is a course for licensed dentists, hygienists and assistants in the community to receive three hours of continuing education credit toward license renewal. The cost for this course is $65, which is payable at the door by cash or check. Proceeds will be donated to MCCC's student scholarship fund. A continental breakfast will be included. To register for this event, contact Kimberly Erdman.
This course will provide evidence-based research describing how dental biofilm impacts oral health. On average, 700 types of microorganisms exist in the mouth. Biofilms, structurally organized microbial communities, can be found everywhere. Information regarding caries, the inflammatory process, periodontal disease, the oral systemic link, methods for biofilm removal and our lifestyle choices will be discussed.
Upon completion of this course, participants will be able to:
Discuss oral microbiome and its link to overall health with their patients
Describe biofilm formation and how it relates to the disease process
Distinguish between symbiosis and dysbiosis when assessing a patient's oral health
Incorporate a caries risk management system to assist in identifying high-risk patients
Apply the AAP classification to their current assessment protocols
Explain the oral systemic link to their patients
Choose a biofilm removal process that suits the patient's presentation
Apply aerosol management techniques during hygiene appointments
Dentsply Sirona is an American dental equipment maker and dental consumables producer that markets its products in more than 120 countries.
MCCC's Dental Hygiene associate's degree program prepares students to work as a dental hygienists in a variety of settings and provide preventative and therapeutic oral care to the public. Students receive extensive, hands-on training at the on-campus dental hygiene clinic and gain clinical experience at community-based sites.
MCCC offers a variety of continuing education programs for students of all ages to advance their existing skills, pursue new interests or explore different career options. MCCC helps all students expand their knowledge, stay competitive and at the top of their field.