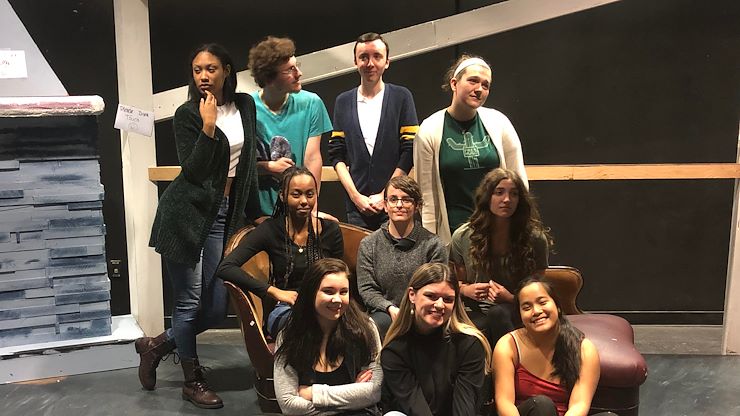 The Montgomery County Community College Drama Club and Theater Arts Program will present "Hedda Gabler" by Henrik Ibsen, adapted and directed by MCCC Theatre Arts Professor Jessica DalCanton from Nov. 14-17 at the College's Black Box Theatre, Science Center Lower Level, Central Campus, 340 DeKalb Pike, Blue Bell.
Performances will be held Nov. 14, 15 & 16 at 7 p.m., Nov. 15 at 12:30 p.m. and Nov. 17 at 2 p.m. General admission is $10, and $5 for students and seniors. Tickets are available online.
The performance will feature the hilarity and heartbreak of Hedda Gabler, as adapted through a non-binary lens by Theatre Arts instructor Jessica DalCanton. Assistant Director Diomira Keane is excited to take part in presenting this reimagining that features inclusive storytelling.
"Now more than ever, it is important to bring discussions surrounding the LGBTQ+ community to the public," Keane said. "The inclusion of a non-binary character in a classic play such as 'Hedda Gabler' requires our audience to confront and challenge their perception of gender identity and will hopefully encourage them to open their minds and hearts."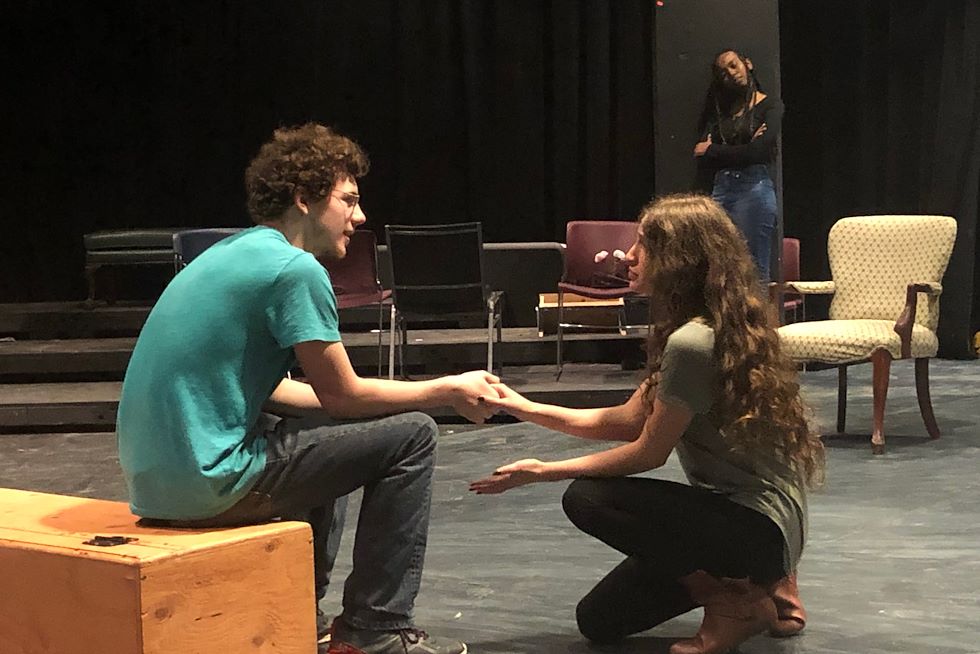 The cast of "Hedda Gabler" includes Wesley Owens as Bert, Haley Simmonds as Aunt Julie, Andrew Campbell as George, Mersha Wambua as Hedda, Taylor Hart as Judge Brack, Kiarah Guzman as Thea Elvsted, Loue Repsik as Eilert Lovborg.
Students working backstage include Keane, Ashley Sullivan, Liyah Jefferson, Gryphon Faulkner, Wesley Owens, Brylonde Baylis-Shepard, Mersha Wambua, Kieran Bates, Madison Undercuffler, Alaysha Gladden, Victoria Scott-Romanczuk, Maya Davis-Goodstein, Trey Hippensteal, Pedro Nieves, Mike Gresco, Taylor Hart, Deanna Husk, Haley Simmonds, Adriana Cruz, David Spector, Sam Santangelo, Kyle Miller, Serenity Mahoney, Lillian Doty, Mike Gresko, Joshua Garner, Abby Rosenthal, Jack DiFiore, Talia Petras, Jalea McClain, Georgina Terrizzi and Sophia Colon.