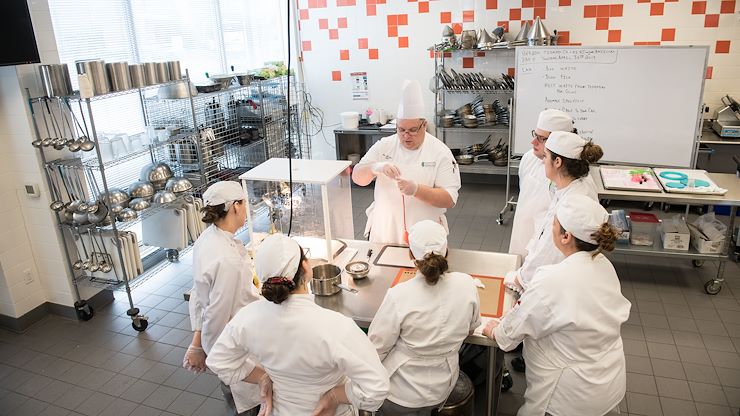 Spring has arrived with its colorful flowers, singing birds and signs of new life. This delightful recipe with its fresh berries and delicious creme will bring that spring feeling to your family table to enjoy.
Strawberry Shortcake Recipe
Ingredients for shortcakes:
1 1/2 cup butter, room temperature
1/2 cup granulated sugar
2 eggs
1 Tbsp. vanilla extract
1 1/4 cup all-purpose flour
1 tsp. baking powder
1/2 tsp. baking soda
1/4 tsp. salt
1/2 cup buttermilk
Method of Preparation:
1. Gather all ingredients.
2. Preheat your oven to 350 degrees Fahrenheit and grease a muffin pan.
3. Using a mixer fitted with a paddle attachment, cream together the butter and sugar until light and fluffy (approximately 5 minutes).
4. Combine the eggs and vanilla extract and slowly add to the butter mixture on medium speed.
5. Combine the flour, baking powder, baking soda and salt together.
6. Add flour mixture to the butter & egg mixture on low speed.
7. Slowly add the buttermilk and mix until incorporated.
8. Scoop mixture into your prepared greased muffin tins and bake for 8 minutes at 350 degrees Fahrenheit and then rotate the pan and bake an additional 7 minutes. Insert a toothpick into the center of the cake to make sure it is done.
Macerated Strawberries
Ingredients:
2 pints of strawberries, hulled and quartered
1/4 cup sugar
1/4 cup champagne (optional)
Method of Preparation:
1. Gather all ingredients
2. Toss the strawberries in sugar and champagne (if using).
3. Place into bowl, cover, and refrigerate for a minimum of 4 hours.
4. Use boh the strawberries and their juice when assembling your shortcakes.
Creme Chantilly
Ingredients:
1 pint heavy cream
2 Tbsp. sugar
1 Tbsp. vanilla extract
Method of Preparation:
1. Gather all ingredients and chil your mixing bowl and whip.
2. Place all ingredients into your chilled bowl and whip until you have reached stiff peaks (should look like shaving cream).
3. Store in a covered bowl and refrigerate until ready to use.
Assembly:
1. Cut your shortcake in half.
2. Place bottom onto the plate and place a large spoonful of berries and juice on top.
3. Top berries with a generous spoonful of Creme Chantilly.
4. Top Creme Chantilly with top of shortcake and dust with powered sugar.
5. Serve and enjoy!
Chef's Notes:
1. Any edible berries can be used for this dessert.
2. You can add the zest of one lemon to the shortcakes for a pop of citrus.