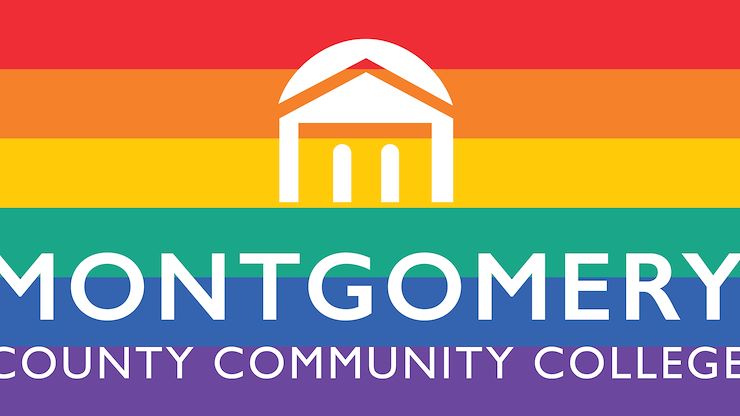 For the fifth year in a row, Montgomery County Community College is being acknowledged nationally for its ability to create a great place for people to work.
The College once again has been named one of the Most Promising Places to Work in Community Colleges across the country. This recognition salutes community and
technical colleges that cultivate diverse, inclusive and supportive workplaces and learning environments.
MCCC shares this award with only 15 other community/technical colleges in the country and is one of three in Pennsylvania. The award is presented by "Diverse: Issues In Higher Education" and the National Institute for Staff and Organizational Development (NISOD).
"It is a great honor for the College to receive this prestigious recognition for five years in a row," said Dr. Victoria L. Bastecki-Perez, MCCC Interim President and Provost. "This award is the result of the continued collective efforts of our faculty, staff and administrators, who work tirelessly every day to promote diversity and equity and foster a sense of belonging for everyone on our campuses. Together they ensure that all students receive what they need to be successful."
NISOD's national study uses a web-based survey to obtain information from member institutions about best-in-class student and staff recruitment and retention practices, inclusive learning and work environments and meaningful community service and engagement opportunities.
MCCC is deeply committed to creating a welcoming environment on its campuses to ensure everyone feels included, respected and valued. To accomplish this, MCCC implements numerous programs and initiatives including the annual Presidential Symposium on Diversity, Social Justice Series, Lively Arts Series performances and art exhibitions, and activities throughout Global Diversity Awareness Month including pride flag-raising ceremonies on National Diversity Day.
Additionally, MCCC promotes and advances professional development offerings through opportunities such as the Faculty Diversity Fellowship program, which focuses on careers of exceptional scholars from historically underrepresented groups. This one-year program provides each fellow with opportunities for teaching, student engagement, peer mentoring and professional development as educators and scholars. In addition to the Fellowship program, employees were provided opportunities this year to participate in safe spaces training and sessions focused on diversity and inclusion in the classroom.
In 2019, MCCC's Board of Trustees unanimously approved an Equity Statement, which serves as the foundation for MCCC's student success work and the basis for a newly formed Equity Group. This group addresses achievement gaps for students as well as reviews programming to address diversity and equity with employees. This year's equity theme focused on creating a sense of belonging. The President's Diversity Council - comprised of community leaders, faculty, staff and students of varied backgrounds and experience - serves in an advisory role to various programs including the Minority Mentoring Student Initiative, Presidential Symposium, and Faculty Diversity Fellowship program, among others.
As a way to promote a sense of belonging, MCCC encourages all graduates and employees to wear diversity cords as a part of the Commencement ceremony.
In addition to MCCC, other colleges honored include Blinn College, Community College of Allegheny County, Garden City Community College, Grand Rapids Community College, Greenville Technical College, Harrisburg Area Community College, McLennan Community College, Nicolet College, Northeast Lakeview College, Northwest Vista College, Parkland College, Pierpont Community and Technical College, San Antonio College, South Seattle College and Truckee Meadows Community College.
NISOD is a membership organization committed to promoting and celebrating excellence in teaching, learning, and leadership at community and technical colleges. Since 1984, "Diverse: Issues In Higher Education" has been the nation's premier publication covering the issues about underrepresented minorities in American higher education.