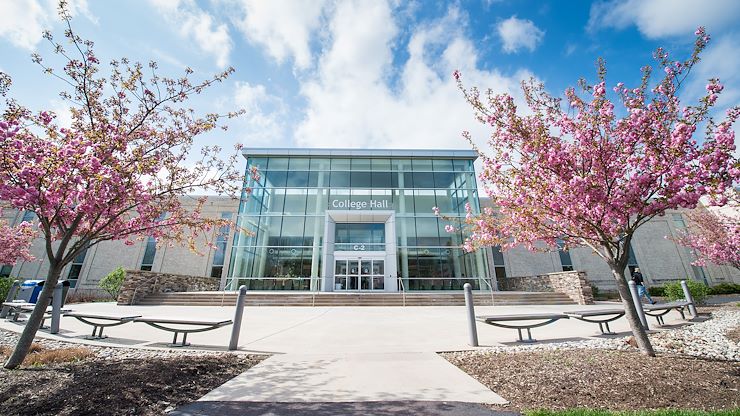 Two Montgomery County Community College students were recognized for their writing talents after winning an annual college-wide contest.
Students Robert Russell Magee of Ambler and Miles Noecker of Phoenixville were named this year's recipients of The Patricia Nestler Excellence in Creative Writing Award. The award celebrates MCCC students who have demonstrated outstanding achievement in Creative Writing. Magee won for his poem "Fall," while Noecker won for his short story "A Sunny Day in Sinkhole." Each will receive a $500 prize for their entries.
"This award is a wonderful opportunity to showcase the creative talents of our students, and all the entries this year far exceeded our expectations," said Dr. Patricia McEnery, Assistant Academic Dean for Arts and Humanities. "Warmest congratulations to Robert and Miles for their outstanding entries, and my deepest gratitude to Pat Nestler, for establishing such a generous, supportive, and creative legacy to encourage and recognize student writers."
Nestler taught as an associate professor of English for 36 years at MCCC before retiring in 2015. During her tenure, she served as a mentor and adviser to countless students and colleagues on campus, led the Writers Club and, for decades, hosted its annual conference, which featured keynote addresses from famed authors like Kurt Vonnegut, Tim O'Brien and John Updike.
Poetry: Robert Russell Magee
Magee, who previously won the award last year in the short story category, said he felt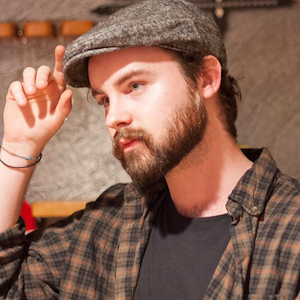 surprised and humbled to be recognized again, this time for poetry.
"We have such good writers at Montgomery County Community College. It's unbelievable," he said. "Fiction is my forte; I'm not much of a poet."
The poem describes the changing season from summer to autumn through the use of vivid imagery. The 26-year-old ties these images to the feelings and memories these changes invoke in him.
"I started writing it in late October, early November. I live in Ambler and am surrounded by trees. On my way to the College, I drive down a road that carves through a forest, so I see the trees changing color. I also love hiking trails and nature inspires me. The colors of fall inspired the poem. I love to describe things in a creative way. It was me trying to play around with words and rhetorical devices to create an image of this fall. The challenge of describing beauty from something as mundane and common place as a season."
Magee began attending MCCC two years ago after moving from Richmond, Va. Before moving to Pennsylvania, he studied physics and math at Virginia Commonwealth University. Yet over the last four or five years, reading and writing became two of Magee's greatest passions and he decided to change majors and now studies English and liberal arts.
He credits MCCC writing Professors Tiffany Rayl and Tom Powers for helping him grow and develop his craft as a writer. Outside the classroom, Magee currently serves as president of "The Writing Room," Montco's writing club; he contributes essays to "The Art and Literary Magazine" and writes for "The Montgazette," the student newspaper.
After graduating from MCCC this May, Magee said he plans to transfer to a four-year college or university. He's unsure what career he'll eventually pursue but figures writing will definitely play a part. "I still love science and math. It's difficult to narrow down. I love to read books. I've been reading books for a very long time. Inevitably I'll try my hand at writing. There are a lot of things you can do in the act of writing.
"It's one of many things I would want to pursue as a career. It's blossomed into an incredible passion. Not a day goes by that I don't read or write something. If I can turn it into a career that's a win-win," he said.
Short Story: Miles Noecker
When you combine the Wild West-style of the video game "Red Dead Red Redemption,"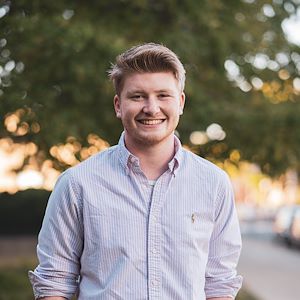 with films like "Django Unchained" and "Mad Max Fury Road," Noecker said you get the inspiration for "A Sunny Day in Sinkhole." The story is set in a post-apocalyptic world and follows a stranger, who enters a bar in a long-forgotten town for very personal and deadly reasons.
As grave as the premise may seem, the story is actually a parody of many old cowboy movies. In their review of Noecker's story, the judges said they appreciated his use of humor when describing things like the brand names of the beverages in the bar, the exaggerated behavior of the characters and the detail given to the description of their appearance and dialogue.
Noecker, 20, is a liberal studies major from Phoenixville, who began his college career at the University of Delaware before transferring to MCCC in the fall of 2019. He wrote his short story first as an assignment for Rayl's creative writing class and then expanded upon his initial draft when he submitted it for consideration in the contest. He said he was really proud of the story and flattered by its glowing reviews. "It's definitely one of the biggest achievements I've had thus far," he said. "It's super encouraging."
Noecker first realized he had a talent for writing after his fifth grader teacher, Megan Zandi, at East Pikeland Elementary, told him "you don't have to dedicate your first novel to me, you just have to send me a copy of it," after finishing an essay he wrote.
"Those are the things that keep me going," he said. "And now, wow, I won that award in college. Somebody else recognizes me? This could be a viable career? That's encouraging."
As a writer, Noecker said he's a fan of genre material, especially fantasy series' like "A Game of Thrones." He also takes his cue from films based on novels like "Silence of the Lambs," and "Call Me by Your Name."
With a bright future in writing ahead of him, Noecker hopes to transfer to Ursinus College next semester where he'll major in English and political science. In the meantime, he'll continue writing short stories and plans to continue writing stories set in the "Sinkhole" universe he's created. You can read more of his work on his website.