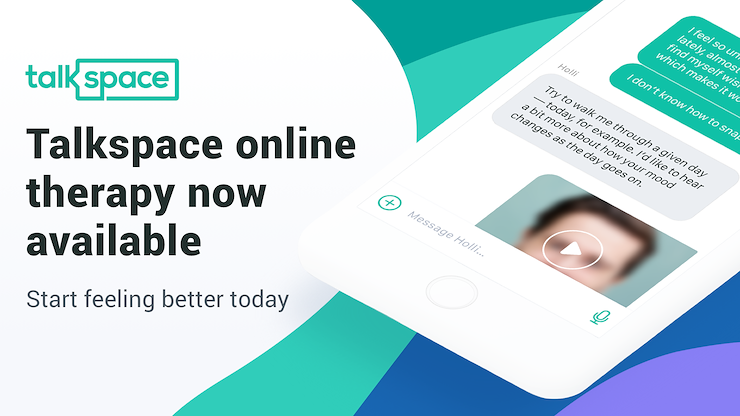 Life can be challenging for students as they balance the demands of school, work and families while trying to make plans for the future, especially during these tough times. As an institution that truly cares about its students' mental well-being, Montgomery County Community College (MCCC) is boldly finding solutions to help students by offering an innovative resource—Talkspace online therapy.
Talkspace is an online therapy service that connects students to dedicated, licensed therapists from a secure, HIPAA-compliant mobile app and web platform. Students can send their text, voice or video messages to their therapists—anywhere, anytime—as life happens. Therapists will engage with students daily, five days per week. MCCC is offering it to enrolled students at no additional charge.
According to Talkspace, MCCC is the first community college in the country to offer this service to students.
"Campus uncertainty adds yet another dimension to the mental health crisis faced by students, nationwide," said Mark Hirschhorn, Talkspace President and COO. "As Talkspace's first community college partner, MCCC sets an example by giving students the reassurance that professional support will always be available to them when they need it."
MCCC's work is focused on removing barriers that may compromise students' education, learning outcomes and completion, which is why it earned the Achieving the Dream Leader College of Distinction recognition earlier this year.
"At MCCC, we help students achieve their educational, professional and personal goals through a holistic experience that provides the support they need to succeed," said Dr. Victoria L. Bastecki-Perez, MCCC President. "Mental health affects every aspect of life, and it's critical to have resources such as Talkspace online therapy available for all students.
Talkspace therapists have an average of seven to 10 years of clinical experience and are credentialed under the National Committee for Quality Assurance standards. Therapists treat a wide-range of conditions, including stress, depression, anxiety, relationships, post-traumatic stress disorder, grief, addiction, eating disorders and more.
According to a study done in collaboration with New York University School of Medicine, Columbia University and Yale University involving more than 10,000 patients, 70 percent of the participants with anxiety and depression improved within three months of therapy through Talkspace.
To get started, enrolled students provide information about their state of residency, needs and preferences for therapy through a confidential questionnaire. Talkspace recommends three therapist matches, and students can select their therapist and immediately start therapy. Talkspace is an effective and convenient way for students and therapists to engage at their own pace on a flexible schedule through private text, voice and video messaging.
Founded in 2012 with the mission to eliminate the stigma associated with mental health and make therapy available to all, Talkspace has a network of thousands of credentialed clinicians and has been used by more than one million people.
Learn about MCCC's health and wellness support for students.