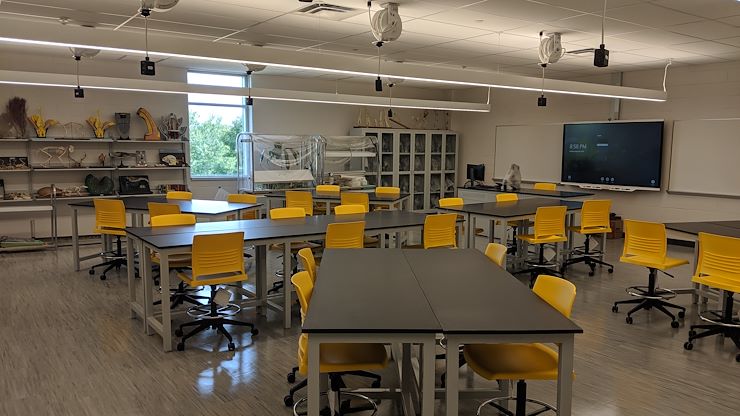 Crews completed the first two phases of renovations to the Science Center on Montgomery County Community College's Central Campus in Blue Bell, beginning a complete modernization of the nearly 50-year-old building.
The project's first phase included the installation of new HVAC, plumbing and electrical systems and improvements to the science laboratories in the south wing. The second phase included renovations made to the west wing and improvements will soon continue into the Science Center Theater.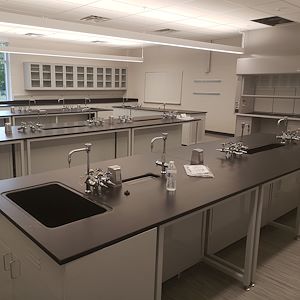 James Bretz, Ph.D., Dean of Science, Technology, Engineering and Mathematics (STEM), said the improvements allow the College to meet the needs of the future.
"We are able to create a more versatile learning environment that can be updated to meet changes in pedagogy over time," he said.
In March 2019, construction began on the building, which first opened its doors in 1972.
"We moved everything out of the south wing to the west wing," said Bretz. "Then we moved the west wing to elsewhere on campus. Everyone moved."
The goal was to change the overall aesthetic of the building.
"The renovation allowed us to look at the building in a way not thought of 1972," he said. "It was essentially a building block structure - very institutional, with not a lot of windows and concrete walls."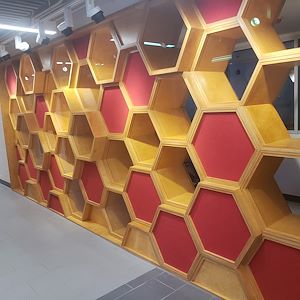 Crews installed LED lights and glass to brighten the building and create more open space. Laboratories featuring state-of-the-art technology including robotic arms, 3D printers and other pieces of equipment can also be seen.
"It created an environment that feels much larger, and is more energy efficient," said Bretz. "It really gave us an opportunity to reinvent the building. They did a fantastic job making an old building look new and modern. It's unbelievable what it used to look like compared to what it looks like now."
Another improvement to the building includes the retrofitting of office suites into student hubs, where students can engage and learn from one another. White boards and comfortable chairs allow them to study and interact.
"We really created a building that's more student friendly. And more faculty friendly," said Bretz. "We've brought a life to the building that wasn't there prior to the renovation."