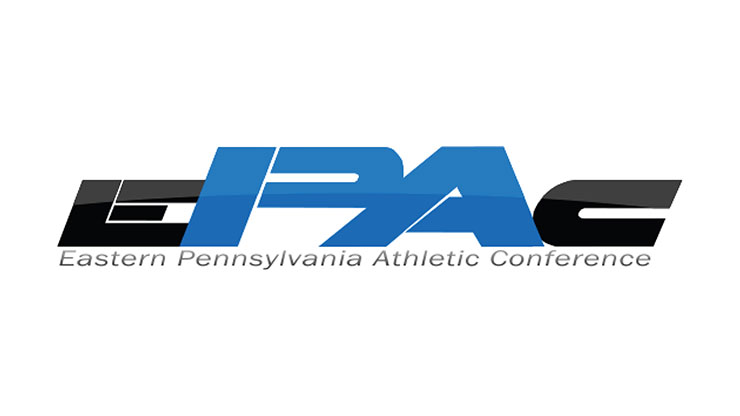 The Eastern Pennsylvania Athletic Conference (EPAC) held the second session of its six-part online leadership series for student-athletes, coaches and athletic administrators on Thursday, Oct. 1. The topics in the Zoom conversation focused on issues of race, inequality and the importance of voting.
Under the leadership of Montgomery County Community College (MCCC) Coordinator of Athletics Nyere Miller, the hour-long panel discussion featured Dr. Keima Sheriff, MCCC Assistant Dean of Student Programs; Michael Bettinger, MCCC's Director of Government and External Relations; and Scott Blair, Associate Vice President for Diversity, Equity and Inclusion at DeSales University. The session deconstructed implicit biases, preconceived notions about race, privilege, explained implicit and explicit bias, what steps can be taken to advocate against racial injustice and how voting brings about change.
The discussion began with Sheriff and Blair each recounting a time when they had personally experienced racism.
Sheriff, who has over 20 years of experience as an educator, program director and supervisor, said she is a child of immigrant parents and has experienced racism in her daily life on several occasions. The native New Yorker shared the story of watching a news report of Ku Klux Klan members protesting in the middle of the same town where she was staying as a college student.
"For the first time in my life I was deathly afraid," she said. "I realized all of my street smarts had not prepared me for this particular moment."
Likewise, Blair who identifies as multiethnic, and moved to the United States from Venezuela at a young age, remembered the racial slurs he heard as a child.
"At an early age, I tried to understand why I'm being targeted the way I was targeted," said Blair, who's spent the last 15 years in higher education in a number of capacities, including diversity and inclusion, academic support services, Title IX and athletics. "Some of the images I saw in society started to explain why I was experiencing what I was experiencing."
Incidents like the Rodney King riots, the O.J. Simpson trial and other controversies influenced the way Blair saw the world from a young age.
"They explained there seems to be a system here," he said. "There seems to be a greater issue going on that I happen to be a part of. And that, quite frankly, paved a way for me for where I am now."
Each agreed that addressing deep-seated race issues required honest conversations and a belief that things can get better.
"As much as this thing has been an insane experience to watch as we have gone through a world shut down caused by the pandemic," said Sheriff, "followed by a world shut down in revolt against racism, I have hope. I have seen when there have been these moments in history where people say 'this doesn't work.'"
While quoting a former colleague of his from Northampton Community College, Blair said "Hope is not a plan. We have to have a strategy."
For his part, Bettinger, who brings over 14 years of Pennsylvania government affairs experience prior to arriving at MCCC, said some of the work starts at the ballot box.
"It's really very simple," he said. "Your vote is your voice. Your vote is the mechanism to create political change in our country."
Bettinger challenged the audience to remember the groups of people in this country who fought hard for the right to vote. People like the late Congressman John Lewis, he said, spent his life fighting for civil and voting rights.
The fact that there are groups committed to taking away people's right to vote is evidence of a vote's innate power to create change, Bettinger said.
"You're hearing a lot that things are rigged; it's not worth it. That's intentional," he said. "That's not just something that they're saying."
The EPAC online leadership series provides current student-athletes from the 12 community colleges in Eastern Pennsylvania and Delaware, who are unable to play collegiate sports due to the global pandemic, with a platform to come together and engage in meaningful conversation throughout the year. The leadership series fosters learning, growth and inspires the next generation of leaders.
"With all that's transpired, I think it's important to come together to educate ourselves and engage in dialogue that equips us with the tools to bring about change," said Miller on the night's topic. "Over the last several months, we've witnessed protests advocating justice for crimes such as police brutality, institutional racism, educational reform and voter education. During this time we've also witnessed athletes using their platform to build awareness and speak up on these issues."
Miller encouraged attendees to continue the conversation within their own respective communities "so that we can continue to bring about positive change."
The remaining leadership series sessions will include the following topics:
Nov. 5, 2020: Personal health and wellness
Discussion on mental and physical health
How to maintain emotional intelligence/mindfulness/balance
Feb. 4, 2021: Mentoring and networking
The focus of this conversation is to provide information and advice on how networking can play a crucial role in your success. Through your network, you may learn about new professional opportunities, share best practices with peers, or identify a mentor who can provide advice about specific challenges.
March 4, 2021: EPAC alumni panel
Invite former EPAC student-athletes back to discuss their personal journeys.
How was the transition from a junior college to a four-year institution?
How did junior college prepare you academically and athletically?
What advice do you have for current EPAC student-athletes?
April 1, 2021: Making the transition to a four-year institution/workforce
How do I market myself?
How do my student-athlete skills transition into real-life experience?