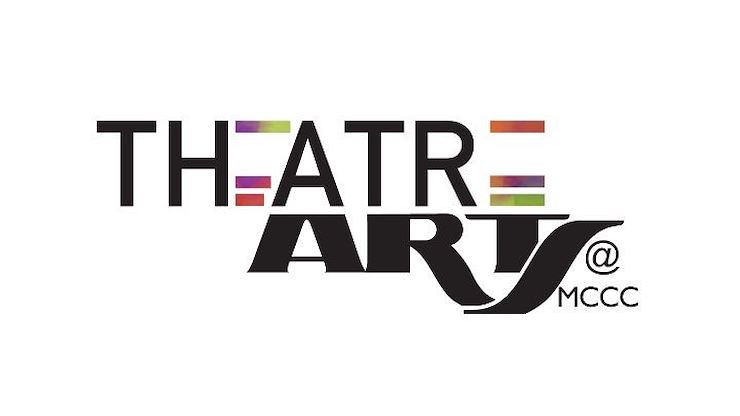 Montgomery County Community College Theatre Arts students and faculty pulled together their collective creativity this semester to present two online productions this month.
For the first production, MCCC Theatre Arts and the Drama Club will present 'Alice in Wonderland' by the Manhattan Project under the direction of Andre Gregory during Nov. 12-15. Tickets are $5 for students and $10 for general admission and are available now. Audience members can watch the recorded production at their convenience during Nov. 12-15.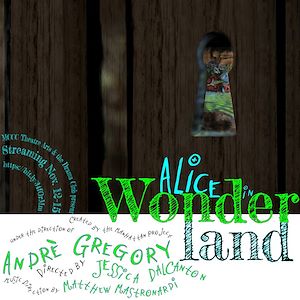 "Alice in Wonderland" promises to be entertaining for all ages. The flyer (left) was created by art student Francesca Santini.
"This is Andre Gregory's adaptation of Lewis Carroll's 'Alice's Adventures in Wonderland,'" said Theatre Arts student Haley Simmonds, who plays Alice in the performance. "There's a lot of energy with the characters, and I think both kids and adults will enjoy it."
For the second production, MCCC Theatre Arts and West End Student Theatre will present 'The Interference' by Lynda Radley via livestream Nov. 19, 20 and 21 at 7 p.m. and Nov. 22 at 2 p.m. Tickets are $5 for students and $10 for general admission and are available online.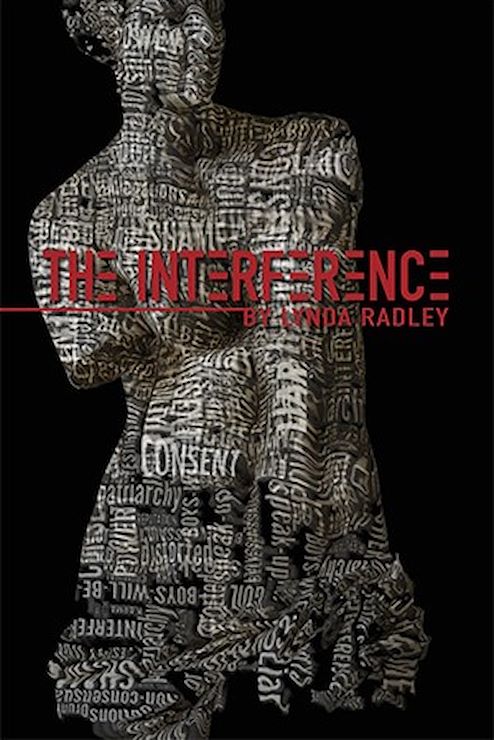 The setting for "The Interference" is a university campus where a star athlete sexually assaulted a female student, and the interference of "noise" makes it hard to hear the victim's voice. Trigger warning: Although the play does not include any acts of assault, it does discuss the topic of sexual violence. The flyer (right) was created by art student Denise Wash.
Theatre Arts major Jackie Watkins, who plays the role of the reporter in "The Interference," is excited about the performance. Initially, though, she was hesitant about auditioning.
"I was a victim myself, and so I had to think long and hard about doing this," she said. "However, it's been therapeutic for me. I get to be the voice for Karen, and she needs that voice to be heard."
Although the students selected these productions on March 8 when they were expecting to be on campus this fall, the students and faculty were able to adapt the performances to the online environment with some imagination and hours of rehearsal. The auditions took place in mid-September.
"We had a waiting room for the students auditioning, breakout rooms and then call-back auditions – all through Zoom," said Tim Gallagher, Theatre Assistant Professor, describing the process.
"We rehearse in the evenings and on weekends on Zoom in the safety of our own homes," Gallagher said. "I can't believe the buy-in. I would wonder sometimes if they would show up after a long day of being on Zoom, but they always did."
Even though the online rehearsals were challenging, they also had their benefits.
"Students were able to audition from either campus for the productions, and they didn't have the commute," said Simmonds. "I was able to work a lot more with students from Pottstown."
"Usually during a rehearsal, students are quiet while the other actors are speaking. With Zoom, the chat box would blow up with their comments, praising each other and saying how wonderful a particular moment was – that is really neat to see," Gallagher said.
Working with the actors and doing research about the plays, the Production and Design Team students created the costumes, props, lighting and sets, often using items they had at home or found at thrift shops.
"I was in the Theatre Production Workshop and in the cast, so I got to see both sides of the production," said Simmonds, who is the president of the Drama Club and a Theatre Arts Merit Scholarship recipient. "We would meet every Friday in class on Zoom and talk about ideas."
It was challenging, too, she said, getting measurements from the actors and hoping the costumes would fit. They delivered the costumes, props and sets to the actors during scheduled drop-off/pick-up days.
"We arranged two drop-off/pick-up days, one at the Pottstown Campus and one at Blue Bell when the Production and Design students would drop off the items in the parking lot," said Gallagher. "We would sanitize and put the items in plastic bags, and an hour later, the actors would pick them up."
To round out the productions, the students in Instructor Jen Mitlas's Sound Recording and Music Technology class created and recorded sound effects for "Alice." For "The Interference," they will be performing the sounds live with cues from the stage managers.
Rehearsing and performing online via Zoom is a unique learning experience for all involved.
"I learned nothing can stop acting," said Watkins, who is a Theatre Arts Merit Scholarship winner. "We can make things work no matter what happens. This is an amazing, powerful play. I learned not to be afraid and to use my voice and talent and be strong."
"We learned how to conquer obstacles and figure it out working together," said Simmonds.
The cast of "Alice in Wonderland" includes Sophie Colon, Loue Repsik, Haley Simmonds, Wesley Owens, Maya Davis-Goodstein, Sunny Funkhouser, Angelina Reilly, Eric Habermehl, Yuki Paul, Misulay Spraus, Maddie Hogeland, Jack Difiore, Philip Heid, Bo Flannery, Allison Munsey, Alaysha Gladden, Georgie Terrizzi and Min Kim.
The Production and Design Team includes Nathan Schwarz, Georgie Terrizzi, Jackie Watkins, Elijah Best, Xin Wang, Abby Rosenthal, Adriana Cruz, Alex Toth, John Griffith, Gary Logoleo-Taylor, Haley Simmonds, Carley Harrison, Maddie Hogeland, Min Kim, Bo Flannery, Courtney Stallings, Sophia Colon, Clarena Wilson, Nathan Schwarz, Eric Habermehl, Jordan Hamim, Nisa Elshalom, Lee Berman, Namjoon Yoo, Trevor Ferry, Tyler Long and Wanda Scott-Sanders.
Jessica DalCanton, MCCC Theatre Instructor, directs "Alice" with music direction by Matthew Mastronardi, MCCC Theatre Instructor.
The cast of "The Interference" includes Shelby Lenhart, Mersha Wambua, Jackie Watkins, Cam Parker, Jack DiFiore, Carly Benfield, Amanda Ackerman, Alaysha Gladden, Allison Munsey, Philip Heid, Jacob Grando, Kystyna Ursta, Jordan Hamim, John Griffith, Yuki Paul and Sunny Funkhouser.
The Production and Design Team includes Carly Benfield, Patrick McCann, Cameron Parker, Amanda Ackerman, Allison Munsey, Yuki Paul, Shane Frederick and Jacob Grando.
Tim Gallagher, MCCC Theatre Assistant Professor, and Dyana Kimball, MCCC Theatre Instructor, direct the performance.