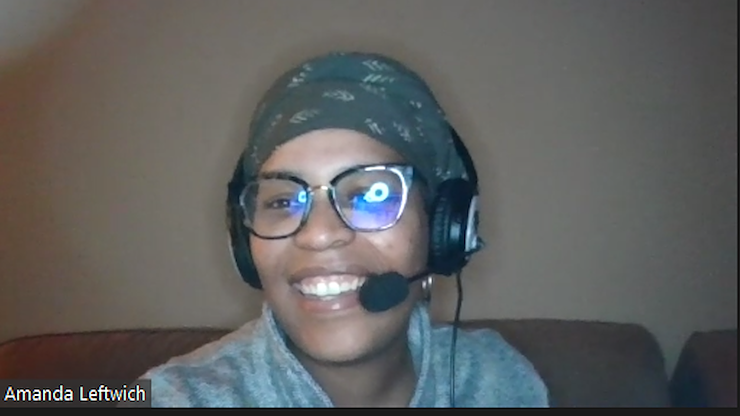 Capping a year of events celebrating Black experience in poetry, Montgomery County Community College hosted "Amplifying Our Voices through Black Diasporic Poetry" reading Feb. 17. The online event featured area poet laureates David Gaines and Trapeta B. Mayson reading samples of their original work.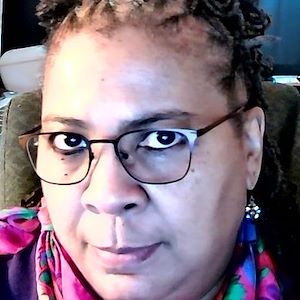 Dr. Fran Lassiter, MCCC English Associate Professor, and Amanda M. Leftwich, Student Success Librarian, moderated the event funded by the Library of America's "Lift Every Voice: Why African American Poetry Matters" grant they won last fall. The two most recently presented "Creating Black Diasporic Poetry: A Workshop" on Feb. 3, featuring artist and poet, Sonsiris Tamayo. In October, Lassiter and Leftwich used the grant to host the online panel discussion, "Black History and Memory: A Discussion on Black Diasporic Poetry."
"These events bring cultural awareness to poetry," said Leftwich, "and the ongoing dialogue about inclusivity."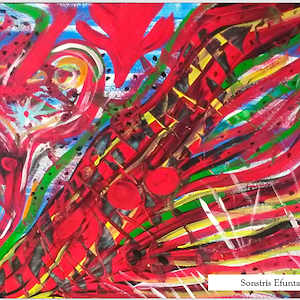 Following the poetry reading, Leftwich announced MCCC alumnus Khalil Zaire Bullock as the winner of the "Lift Every Voice" poetry contest for his poem "Mercy's Song." Additionally, Tamayo presented special artwork she created from the poetry workshop.
During their live readings, Mayson and Gaines each discussed their writing process and the themes they tend to return to with each poem.
"For me the writing process is one of urgency at times. Sometimes it comes slow and bothersome. A poem sticks with you days and weeks at a time. Other times it's really urgent," said Mayson. I try to expose stories people think are not important. Immigrant experiences, Blackness from both a global and local perspective."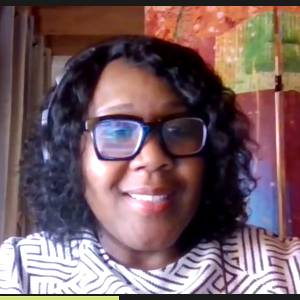 Mayson is the city of Philadelphia 2020-2021 Poet Laureate. Her work sheds light on and honors the immigrant experience as well as amplifies the stories of everyday people. Her writing primarily centers on the experiences of immigrants to the United States, the struggles of people dealing with conflict in Liberia, and the daily lives of average people, especially women and girls.
"Like Trapeta my inspiration can come from anywhere and takes different forms for me," said Gaines. "To boil it down, I've always been a curious person. A lot of my work is inspired by questions which has gotten me in trouble in the past. I write poems or create any sort of art attempting to answer questions. I've never arrived at an answer but there's something beautiful in asking anyway." His poems lately have focused on "the performative nature of gender" specifically masculinity.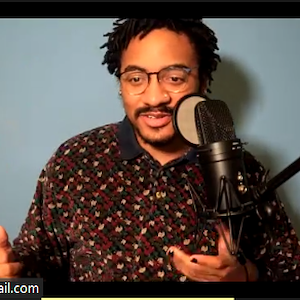 Gaines is the Montgomery County 2020-2021 Poet Laureate. He is a writer, actor and educator born and raised in uptown Philadelphia. As a product of a traditional Baptist household and a child of hip-hop culture, Gaines uses his poetry to analyze and unpack how the performance of religion and gender intersect within his personal life and the greater Black community.
In addition to the Lift Every Voice events this year, MCCC celebrates African American culture and history annually during the Pan African Festival hosted by the Black Student Union. The festival was first created over a quarter of a century ago to recognize the contributions of Malcolm X, as well as those of the African Diaspora, meaning where Africans are from throughout the world.
"Lift Every Voice" is presented by Library of America with funding from the National Endowment for the Humanities, the Andrew W. Mellon Foundation, and Emerson Collective. Its principal objective is to engage participants in a multifaceted exploration of African American poetry, the perspectives it offers on American history and the struggle for racial justice, and the universality of its imaginative response to the personal experiences of black Americans over three centuries, according to its website.
MCCC was selected as one of 49 libraries in 24 states to receive the Library of America's "Lift Every Voice: Why African American Poetry Matters" grant. A total of $58,800 was awarded to public libraries and other institutions in the form of $1,200 stipends to support public programs centered on a core selection of poems that illustrate five humanities themes at the heart of the project. Poets and scholars participated in all programs, presented online from September 2020 through February 2021.
The launch of the "Lift Every Voice" celebration coincided with the publication in September of "African American Poetry: 250 Years of Struggle and Song," a major new Library of America anthology edited by Kevin Young, who also serves as principal humanities advisor on the project. Young is the director of the Schomburg Center for Research in Black Culture, a division of the New York Public Library.