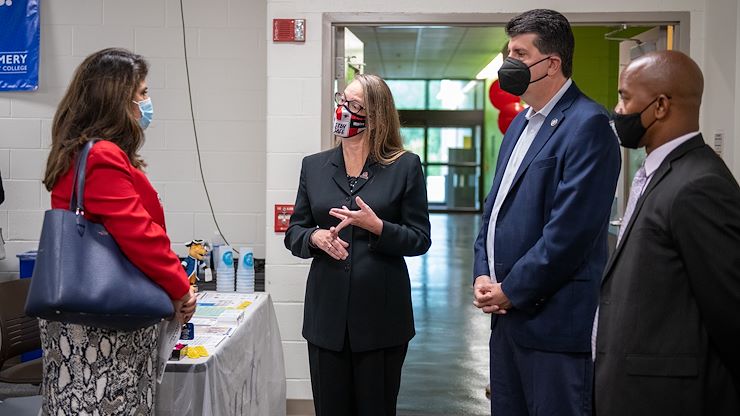 Pennsylvania Department of Education (PDE) Executive Deputy Secretary Dr. Deb Carrera joined Montgomery County Community College's (MCCC) president, students, staff, and community partners to discuss the importance of getting the COVID-19 vaccine prior to the start of the fall semester.
"As colleges and universities across the commonwealth prepare to welcome students back to campus, health and safety measures must remain at the forefront," said Executive Secretary Dr. Deb Carrera. "I commend Montgomery County Community College and their community partners for collaborating to coordinate today's COVID-19 vaccination clinic for students, and I encourage everyone that is eligible to get the COVID-19 vaccine as soon as possible to help ensure Pennsylvania's students continue to have access to in-person teaching and learning."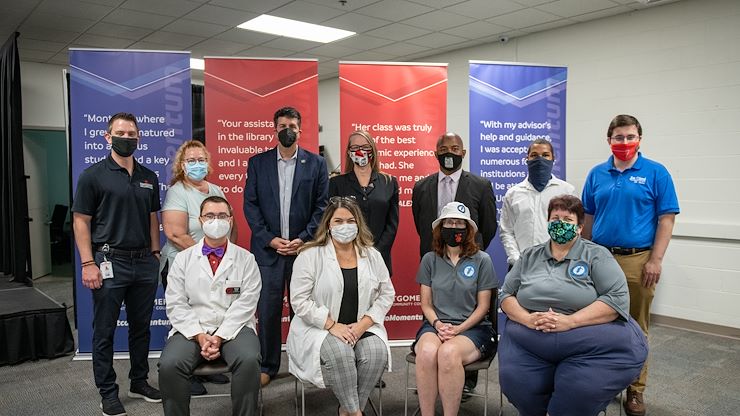 Community partner Giant Pharmacy administered the Pfizer vaccine and the Johnson and Johnson vaccine based on availability. People who received their first dose of the vaccine will receive their second dose in a follow-up appointment three weeks after the initial one. MCCC partnered with the Montgomery County Immunization Coalition to host the vaccine clinics on Aug. 6 at MCCC's Blue Bell Campus and Aug. 20 at MCCC's Pottstown Campus.
"Montgomery County Community College is committed to the safety and wellness of our students, employees and the communities we serve, and we strongly encourage everyone who is eligible to get vaccinated," said MCCC President Dr. Victoria L. Bastecki-Perez. "As the communities' college, MCCC plays a collaborative role as a hub for people of all ages at all stages of their lives, providing vital resources."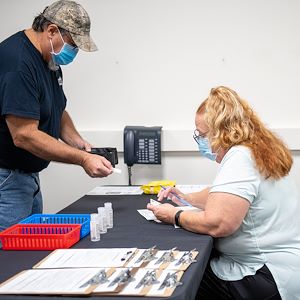 In partnership with JBS Foods, people who attended the event received free food and had the opportunity to enter drawings for prizes, including free meat for a family of four for a year.
MCCC is considered a Vaccine Champion College through the White House and the U.S. Department of Education's COVID College Challenge, which encourages faculty, staff, students, and those in the community to get vaccinated and eliminate the spread of the virus.
The Pennsylvania Department of Health is working to ensure the vaccine is provided in a way that is ethical, equitable, and efficient to all Pennsylvanians:
All Pennsylvanians aged 12 and older are eligible to get a COVID-19 vaccine. Use Vaccine Finder to find a COVID-19 vaccine provider near you.
Text your zip code to GETVAX (438829) for English, or VACUNA (822862) for Spanish and receive three possible COVID vaccination sites in your area, with phone numbers to call for an appointment.
A commonwealth COVID-19 vaccination guide explains the current process for getting one. Pennsylvanians with questions about the vaccination process can call the Department of Health hotline at 1-877-724-3258.
Vaccine dashboard data can also be found on the website to find more information on the doses administered and showcase demographic information.
The Unite Against COVID Weekly Update is a round-up of news you can use and answers to your most pressing vaccine questions – delivered directly to your inbox every week.