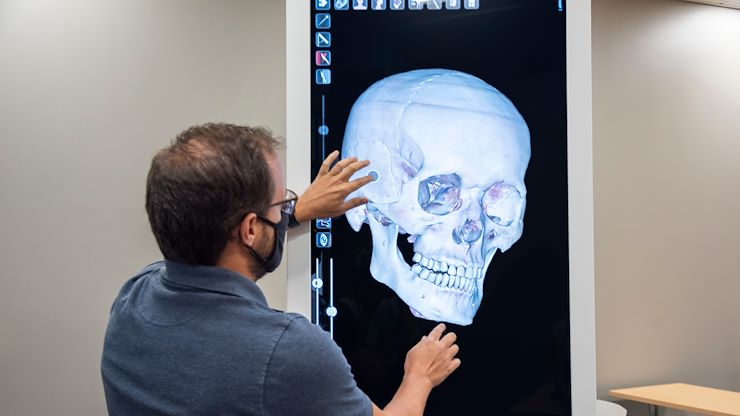 Students studying health science at Montgomery County Community College this fall will get to use new, groundbreaking technology to study human anatomy and physiology.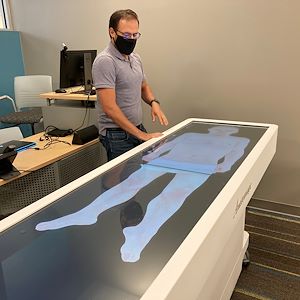 MCCC purchased two Anatomage Tables this past spring for students and faculty to incorporate in their study of the body. The Anatomage Table is the most technologically advanced 3D anatomy visualization and virtual dissection tool for anatomy and physiology education, according to its website.
Students using the machine will soon be able to peel back and explore each layer of a digitally recreated body, starting with the skin and musculature, down to the circulatory and central nervous systems and everything in between.
"The Anatomage Table was developed to provide real-life dissection of a human cadaver without having a human cadaver," said Cheryl DiLanzo, Dean of Health Sciences. "By using this table, students will be able to understand spatial anatomy which is crucial in health care and STEM."
Health science courses like anatomy, physiology, biology, nursing, dental hygiene and other programs will likely heavily incorporate the use of the machine into their work, she said.
"There isn't any program that wouldn't be able to use it for something" said DiLanzo. "It looks like a regular table, but it's really incredible."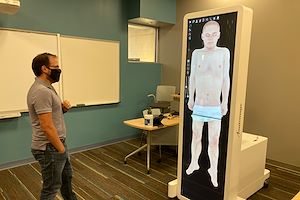 The two tables are available for use separately at Blue Bell and Pottstown Campuses. They were purchased using a Carl D. Perkins grant awarded by State of Pennsylvania Department of Education, for funding technology that furthers the goals of Career Technical Education students for jobs of the future.
"It is a very cool thing to able to get on both campuses," said DiLanzo, adding faculty have already begun to rave about the machine. "Faculty can demonstrate anatomy that they are teaching in class and highlight specific areas such as vasculature, bones, and organs very easily. The table may be used in person, or students can also learn remotely while the faculty are teaching at the table. Additionally, faculty can add pathologies to the cadaver, so that students gain a better understanding of what medical conditions may look like in a human body. Faculty can incorporate case studies, labeling, quizzes and supplemental instruction for student."
The approximately 7-feet-by-2-feet-by-3-feet machine incorporates two touchscreen computer monitors connected to a Windows 10 operating system to project a three-dimensionally rendered image to manipulate. The images are based on the cadavers of four deceased individuals whose bodies were donated to science and digitally scanned. The program also includes CT scans of each patient, along with a case library section of the software, where over 1000 CT/MRI scans of various different individuals with case information are available for review, said Matthew Kilbride, Instructional Technology Simulation Specialist.
"All of them come from The National Library of Medicine's Visible Human Project," said Kilbride, which features complete, anatomically detailed, three-dimensional representations of a human male body and a human female body. "There's a male and female Asian cadaver and there's a male and female Caucasian cadaver. The two Caucasians are from the United States' Visible Human Project, and the two Asians from Korea's, which is labeled as Visible Korean Human."
The approximately 300-pound machine can be converted vertically and horizontally and incorporated for lectures, presentations and/or small, group work situations. Within the software users can manipulate the 3D image to zoom in and out and rotate the body as needed. Different customizable menus allow users to focus on certain sections of the body, such as the head and neck or even just the frontal section of the skull, for example.
"Each structure and category, you're able to put in a label in the three-dimensional space," said Kilbride. "You can also add annotations. So you can create your own custom views."
DiLanzo credited Kilbride for helping bring everyone up to speed on how to use the machine.
"I can't sing his praises enough," she said. "He knows that table. The table has so many uses. He conducted virtual and in person trainings. He came on board and really took this as his project and spearheaded that for us."
For more information about the Anatomage Table, visit its website.