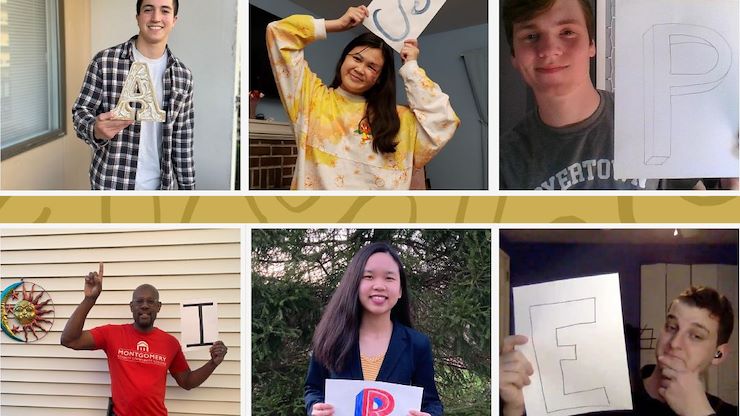 Montgomery County Community College business students competed online against more than 12,000 participants from across the country at the Future Business Leaders of America-Phi Beta Lambda 2021 National Leadership Conference and took home an array of awards in the collegiate division.
MCCC Phi Beta Lambda members Amelia Wildermuth, Kiratika Ariyamitr, Andres Maldonado, Andrew Bozzelli and Zachary Raugh earned top awards in their categories at the annual competition.
"This was a special year indeed," said advisor Damon Gray, Finance, Marketing and Management instructor at MCCC. "For the second year in a row, MCCC students placed in at least one of their national events, including a first-place award. I'm very proud of them and their hard work to reach these achievements."
MCCC Chapter President Amelia Wildermuth says she feels extremely proud of everyone and their performance at the national level.
"It was incredible to see all of our hard work pay off. It is always a good feeling to go up against respected four-year colleges across the country and outperform them," Wildermuth said. "For the past year, my teammates have been a constant source of inspiration and encouragement to me. They are all so unique and talented. It has been wonderful to see them use their gifts and develop as individuals."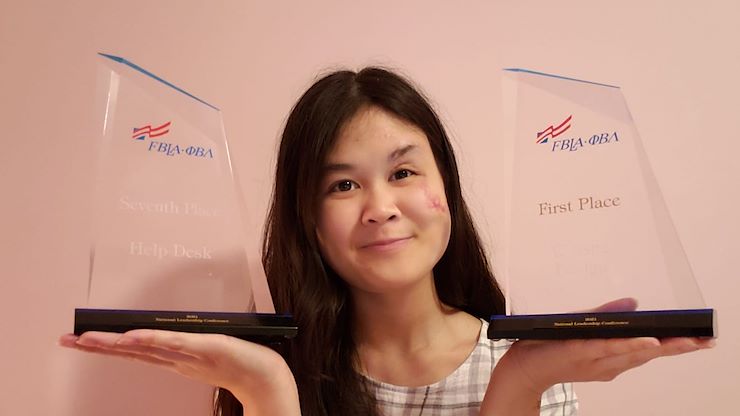 Kiratika Ariyamitr won first place in Website Design and seventh place for the Help Desk category. For website design, Ariyamitr developed a website to educate her peers about environmental responsibility and sustainability. As part of the project, she created and advertised a related public event . For the Help Desk category, Ariyamitr demonstrated her knowledge in help desk operations and responsibilities in providing customer support through an interactive role-play scenario.
Ariyamitr, who graduated from MCCC in May, is thrilled about the awards and the overall experience.
"It feels great to know that even though we were a small team, we were able to go up against top colleges and still place," said Ariyamitr, who is pursuing international business at Temple University's Japan Campus. "This experience has led me to believe that I can continue being artistic and creative in any field – creativity is limitlessly adaptable."
Andres Maldonado won third place in the Job Interview category. In this category, participants could apply for a position at a company of their choice, but it had to be one they would be qualified to hold after their current school year. In addition to the interview, the judges also reviewed his cover letter and resume. Maldonado graduated from MCCC in May and is attending Temple University's Fox School of Business.
Andrew Bozzelli competed in the Impromptu Speaking category and scored a fourth-place win. He was judged on his ability to speak on a business-related topic. Bozzelli also graduated from MCCC and currently is in New York pursuing an acting career.
Zachary Raugh won eighth place in the Retail Management category. For this category, Raugh was judged on his competency with retail management functions, including customer value services and retailing technologies; retail planning and management process; retail environment; and merchandise buying, among other related skills.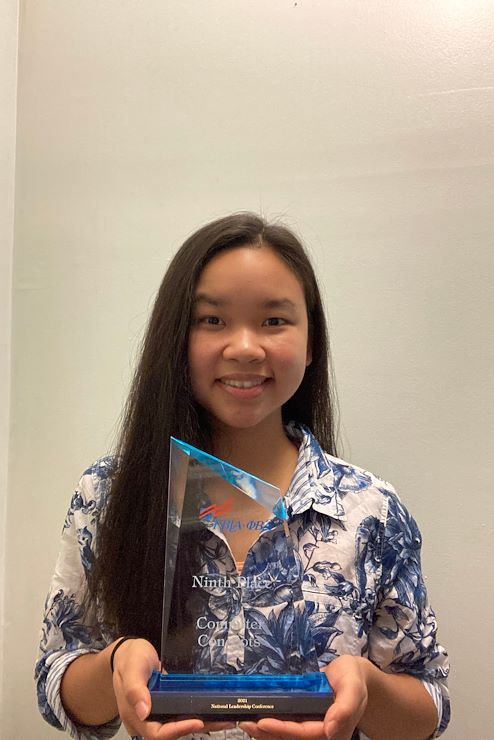 Wildermuth competed in Computer Concepts and brought home a ninth-place award. She demonstrated her abilities with basic computer principles, hardware, networking systems and procedures, programming concepts, software concepts applications and operating systems, terminology and troubleshooting.
In addition to the competitions, the national conference featured multiple workshops, panels and question-and-answer sessions. Students had the opportunity to learn more about networking, different careers and developing strong leadership skills.
At the state competition earlier this year, the team collectively won eight first-place awards and two second-place awards, which qualified them to compete at the national level against students from two- and four-year institutions.
Wildermuth is looking forward to another exciting year as she continues serving as MCCC's PBL Chapter President while she completes her associate's degree in Life Sciences. Although she is not a business major, Wildermuth says PBL has helped her grow and develop skills in many ways.
"I've discovered that no matter what profession you go into, the business industry will always be present in some capacity. You have to market yourself during job interviews, develop strong customer service skills, and learn how to be financially literate to be successful in any industry," she said. "PBL has helped me connect with various people through expanding my network, and I have gained a lot of insight on how to develop my leadership skills throughout the last year."
She also is grateful for the help and guidance she received from MCCC's previous PBL Chapter President, Nicoletta Pelchat.
"When I took over the role of Chapter President, Nicoletta and I met on Zoom several times. She was always available to share words of wisdom, give advice, and help in any way possible. She was also a mock judge in preparation for the national conference and has been instrumental in the club's success," Wildermuth said.
For more information about Phi Beta Lambda, contact Damon Gray at dgray@mc3.edu.