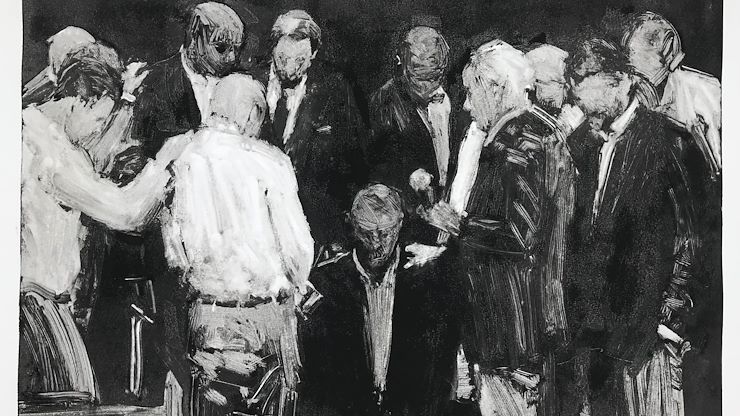 Montgomery County Community College invites the community to see the Cheltenham Printmakers Guild art exhibition at the College's Fine Arts Center Gallery, 340 DeKalb Pike, Blue Bell, now through Dec. 3. The gallery is open Monday to Friday, 9 a.m. to 5 p.m., and masks are required in the gallery.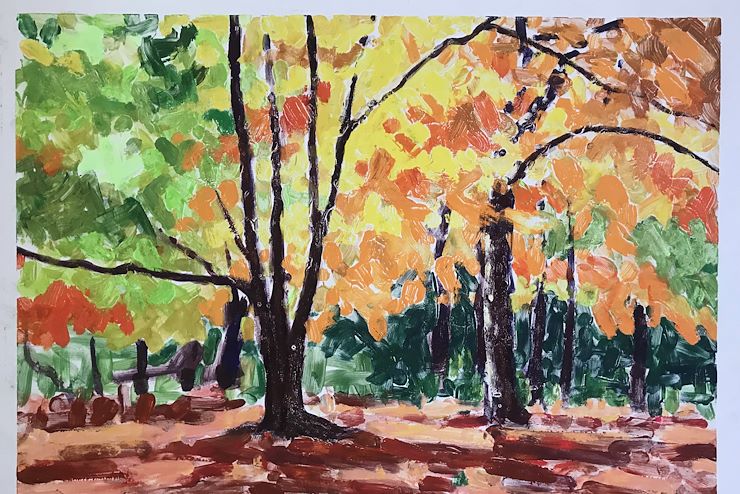 "For the past year, we've hosted several wonderful virtual exhibits, but we're looking forward to having community members join us on campus for this special print show," said Patrick Rodgers, MCCC Galleries Director. "The Guild is great at experimenting with a lot of different techniques, including collage and sculptural techniques, expanding upon the two-dimensional history of printmaking and taking it into the three-dimensional realm and other experimental directions."
The Cheltenham Printmakers Guild is a group of artists from throughout the Delaware Valley region who share a passion for all kinds of printmaking, including woodcuts, etchings, monoprints and other types of print-based media. Their home base is the Cheltenham Center for the Arts, which has a printmaking studio, classrooms and gallery space.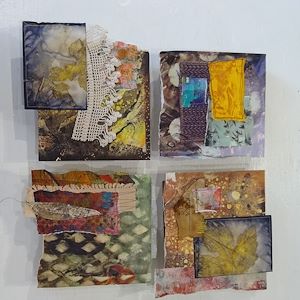 The Guild fosters a collaborative, creative environment where artists can share their ideas and knowledge. The organization also connects with fellow artists and community members through demonstrations, lectures and exhibitions, like this one.
"The fun part of a printmaking exhibit is the vast array of techniques and materials artists use to make prints, from traditional woodcuts to rust prints to one-of-a-kind monotypes," said Rodgers.
The Guild members will be having some outdoor fun during a special workshop on Saturday, Nov. 6, when they will be demonstrating a unique way of printmaking using a four-foot asphalt steamroller. Artists have been carving 2-by-3-foot and 2-by-4-foot panels during the last several months. To make the prints, they will lay the panels on the ground, apply ink and paper, and then roll over the materials with the industrial roller, creating the final artwork.
In addition, Rodgers and a few students also have been working on some 2-by-4-foot woodcuts to print.
"The result will be much larger prints than what we could ever print on our presses," said Rodgers. "Both the Guild and MCCC will keep their results, so we'll have new artwork to display."
The steamroller press will be starting around noon on Nov. 6 to coincide with MCCC's annual Pumpkinfest, which runs from noon to 4 p.m. This family-friendly event encourages creative thinking around the fall tradition of carving pumpkins. Each participant will get a free pumpkin to carve on-site (while supplies last), using tools and templates provided by MCCC. Participants are also welcome to bring additional pumpkins to carve. This event is free and open to the public but registration is required.
"Pumpkin carving involves creating works of art," said Rodgers, noting that past participants have carved and painted an array of different creatures, faces and even a Gritty mascot. "It's an enjoyable tradition that we are delighted to restart this year."
Both the steamroller printing workshop and PumpkinFest are weather-dependent. The rain date for both is November 6, from 12-4 pm.
For more information about MCCC's Art Galleries, contact Galleries Director Patrick Rodgers at prodgers@mc3.edu.
Note: The steamroller art event and Pumpkinfest were postponed from Oct. 30 to Nov. 6 at noon due to the weather.
Updated: 11/5/2021