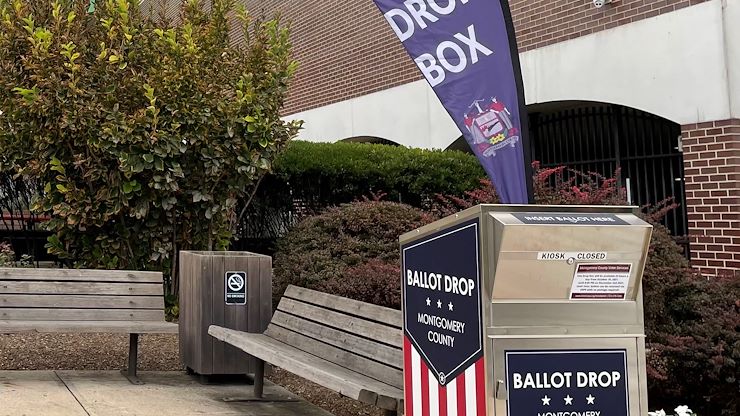 Designated as a Voter Friendly Campus, Montgomery County Community College recently earned additional recognitions by the All-In Campus Democracy Challenge for its high rate of student voter registration and turnout for the 2020 election.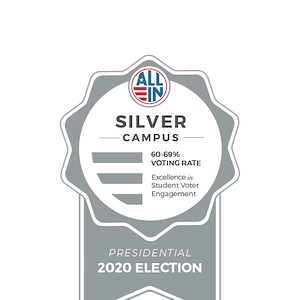 MCCC earned the highest voter registration and highest voter turnout awards for two-year institutions in the State Challenges Awards for nonpartisan student voter participation efforts in the 2020 election. In addition, MCCC received the 2020 Silver Seal from the All-In Campus Democracy Challenge for achieving a greater than 60 percent turnout. More than 840 two- and four-year higher education institutions from across the country participate in the All-In Challenge.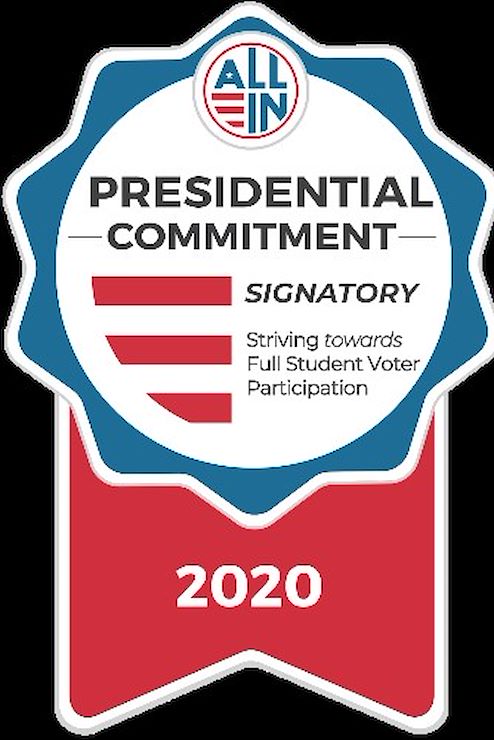 As part of MCCC's designation as a Voter Friendly Campus, MCCC President Dr. Victoria Bastecki-Perez became a signatory of the All-In Higher Education Presidents' Commitment to Full Voter Participation. For this commitment, MCCC increased its voter registration efforts to incorporate more online registration and provided consistent messaging to students and employees about voter registration, mail-in and absentee ballots and voting rights.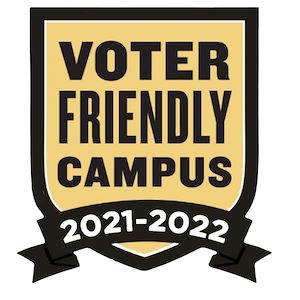 In addition, MCCC's Pottstown and Blue Bell Campuses served as polling precincts during the 2020 elections, as well as the recent 2021 elections. The Pottstown Campus also served as a secure ballot drop-off location for the elections.
In last year's presidential election, MCCC's voting rate was 66.9 percent. This represents an increase of 6.3 percent from the 2016 election, and 16.9 percent increase from 2012, according to the National Study of Learning, Voting and Engagement (NSLVE), a research study of the Institute for Democracy in Higher Education (IDHE) at the Jonathan M. Tisch College of Civic Life at Tufts University. The voting rate is determined by the percentage of eligible students who voted on Election Day.
"Montgomery County Community College encourages all students to be active members of society and engaged in their communities," said Michael Bettinger, MCCC Director of Government and External Relations. "Voting is a very significant part of civic engagement where students can exercise their opinions and make a difference at all levels of government."
For the 2020 election, 77.3 percent of MCCC's total number of students were registered to vote, and 86.5 percent of the registered students voted. MCCC's voting rate was 11 percent higher than the national average for two-year institutions. Approximately 66 percent of MCCC students voted in person, and 32 percent voted by mail or absentee ballot.
According to the NSLVE, students across the country voted at high rates in the 2020 election, with voter turnout jumping to 66 percent in last year's presidential election. The 14-percentage point increase, from the 52-percent turnout in the 2016 election, outpaces that of all Americans, which jumped 6 percentage points from 61 percent to 67 percent, according to the U.S. Census Bureau.
"That students, often younger and first-time voters, turned out at rates commensurate with the general public is nothing short of stunning," said IDHE Director Nancy Thomas. "We attribute this high level of participation to many factors, including student activism on issues such as racial injustice, global climate change and voter suppression, as well as increased efforts by educators to reach students and connect them to the issues and to voting resources."
The Institute for Democracy & Higher Education's National Study of Learning, Voting, and Engagement is the nation's largest study of college and university student voting. Institutions must opt-in to the study, and at this time, nearly 1,200 campuses of all types—community colleges, research universities, minority serving and women's colleges, state universities, and private institutions—participate. The dataset reflects all 50 states and the District of Columbia and includes 49 of the nation's 50 flagship schools. IDHE uses de-identified student records to ensure student privacy. The 2020 dataset is robust with 8,880,700 voting-eligible students representing 1,051 colleges and universities.
The All-In Campus Democracy Challenge is a national, nonpartisan initiative of Civic Nation, a 501(c)(3) organization. All-In strives for a more inclusive democracy—one in which all voices are heard. All-In believes that higher education plays a role in graduating students into voters and in closing electoral participation gaps that persist by race and age. Through an intentionally designed program, which provides structure, support, and recognition, All-In strengthens college and university efforts to improve civic learning, political engagement, and voter participation. Ensuring that students are registered to vote and participate in all elections is a key component of All-In's work.