He's only a junior in high school, and yet Brendan Cartin is already wrapping up his first year in college.
The 17-year-old Upper Moreland High School student from Hatboro signed up for a unique opportunity through Montgomery County Community College that is available to students at his school called the 2+1+2 program.
The program offers Upper Moreland students the ability to attend classes at MCCC on a dual enrollment status for two years at a reduced rate. After graduation, they continue at MCCC for another year before using the college credits they've accumulated to transfer to a four-year institution and graduate with a bachelor's degree in two years.
For Cartin, signing up for the program was one of the best decisions he's ever made.
"I'm already getting the college experience," he said. "I'm building credits, and I'll be able to get a bachelor's degree in three years out of school instead of four. I'm saving money and time."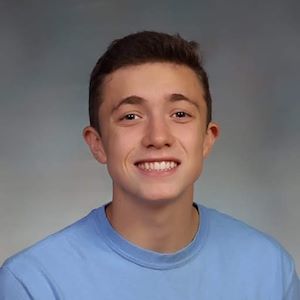 Cartin first learned about the program in eighth grade during a tour of the high school. On the tour, he learned about the three paths students can take in high school: the traditional four-year route at the school, the Eastern Center for Arts and Technology or the 2+1+2 program.
"I knew pretty much before I started high school I would go through this program," said Cartin. "As the guidance counselors kept explaining it, it seemed better and better for me."
Cartin had always planned to attend college anyway and felt the 2+1+2 program offered a quick and affordable option that would help him in the long run. Plus, once he started to seriously consider enrolling, his dad said he would help pay the tuition.
Midway through sophomore year, he officially enrolled in the program and began his Psychology 101 and English 101 online courses this past fall. This semester he's taking Sociology 101 and English 102.
Taking online courses this year was a challenge, but Cartin has handled it well saying he's in a unique position compared to older college students who are used to taking classes on campus.
"I don't know the experience I'm missing," he said. "I'm not missing anything."
Similarly, all of his professors have been reachable if he has a question or needs help. And information is readily available online for each of his classes.
"It's easily accessible, I know where everything is and when it's due," he said. "It's been smooth sailing."
Compared to high school, college courses are a little different than what he's used to seeing. In high school a lot of the work is done in the classroom "step by step," through projects and other assignments, he said. In college, the majority of the work for a course is done on your own, apart from the lecture. Cartin said he doesn't have a preference, as long as the work gets done.
Cartin looks forward to finishing high school and moving forward in the 2+1+2 program after high school. He doesn't have a major picked just yet but he's teetering between a career in psychology or advertising.
For students on the fence about enrolling in the 2+1+2 program, Cartin encouraged them to go for it.
"If someone wants to get ahead and save money," he said, "The 2+1+2 program is good for that."