The Montgomery County Community College Alumni Association Board of Directors announced the results of its most recent election where Board Chair Bill Vitiello was reappointed to his position, while Director Matthew Riddick was appointed Board vice chair and reappointed to his roles as secretary and treasurer (temporarily).
Directors Jonathan Basta, Alecia Fields and Lisa Filoon were also named to the Board this past year. They join Directors Dave Aston, John Caperilla, Megan Daly, Chris Hess, Rosalia Hoffman, Helen Webster and Cindy Whitley.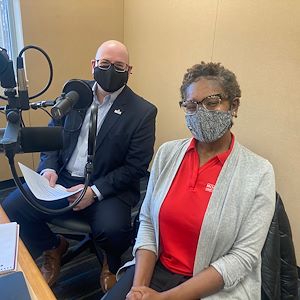 Members of the Alumni Association Board of Directors can be elected to serve up to three two-year terms. Through officer and committee positions, Board members engage with alumni, community members and students to strengthen the mission of the College and take part in efforts to support members of the Montco family - both past and present.
"I want to thank the Board for its continued confidence in me to serve as chair," said Vitiello. "As we move forward, it is incredibly important to maintain the integrity of the Board, and so it will be incumbent to appoint other members of the alumni community to our Board."
Vitiello said he was also excited to continue reaching out to the College's Alumni Association.
"Our goal has always been to connect to our alumni network," he said. "There's still majority of alumni here in the community. We want to connect with them in a number of different ways: through social media on Facebook, LinkedIn and Instagram. Through email communication to alumni events happening at the College. Through the monthly President's Report. Through events that we are inviting alumni to on both campuses and throughout the community."
"We're looking for passionate alumni who want to get involved," said Takisha Mundy, Director of Career and Alumni Engagement. "We need folks who can help us plan service projects and other events, engage their fellow alumni and encourage them to give back to the College."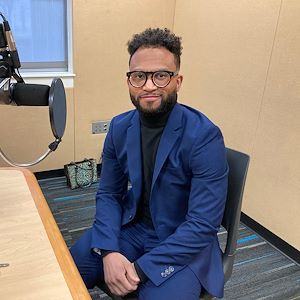 There are currently 10 openings on the 22-seat Board, and Vitiello invited interested alumni to attend one of the next two upcoming meetings on Wednesday, Sept. 7, and Wednesday, Dec. 7, to learn more about the Board and the important role it serves for current students and alumni.
"Anytime I think about volunteering with the Alumni Association Board, I think about the experience I had at the College. I reflect on my experience at Montco and what it provided for me, both personally and professionally," he said. "We are looking to grow the diversity of the Board to be more representative of the entire student body. We need new faces with new ideas to join our team, as we engage with the College and advance the needs of students and alumni. I encourage you to come to a meeting or contact the Alumni Association and give back to your Mustang Family."
For more information, contact the Alumni Association by email or call 215-641-6324.