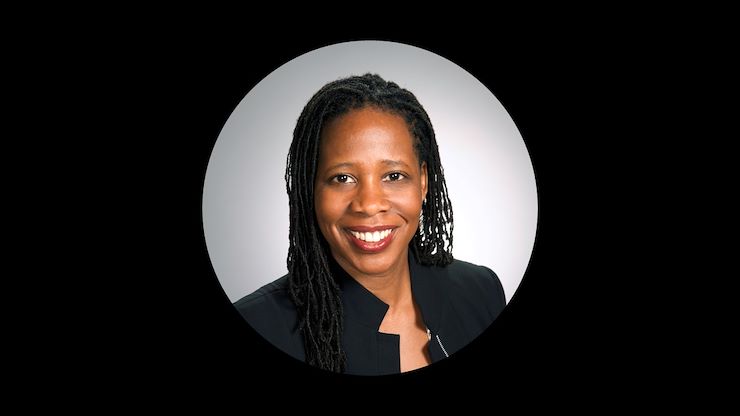 Montgomery County Community College is pleased to announce that, following a nationwide search, Dr. Chae E. Sweet been named the next Vice President of Academic Affairs.
"Dr. Sweet is an accomplished, innovative administrator with commendable credentials and more than 20 years of community college experience, who will strategically advance MCCC's academic programs," said MCCC President Dr. Victoria L. Bastecki-Perez. "I am honored to welcome her to my leadership team and to our Montco family. I look forward to working together to inspire, lead and transform destinies and future generations."
Dr. Sweet, who began the position March 27, thanked the College community for its warm welcome during her first few weeks on the job.
"As a newly seated Vice President, coming in post-COVID, I am extremely excited to engage the College community in what I will call the great reimagining," said Dr. Sweet. "This is a time to rethink and recommit to the values and practices that made Montco great in the past and those values and practices that will make us future forward."
As the former Dean of Liberal Studies at the Community College of Philadelphia, Dr. Sweet was very familiar with MCCC when she first applied for the position, and said she was eager to work with Dr. Bastecki-Perez.
"I've heard quite a few people say Dr. Bastecki-Perez is an amazing leader. She is someone I wanted to work with. Leadership makes a difference," said Dr. Sweet. "My style is communicative and transformative. Dr. Bastecki-Perez's style is as well. We'll make a great team."
Dr. Sweet is tenacious in her quest to improve and develop programs, courses, and learning opportunities for college students. She believes lives are shaped by the thoughts we think, and through education, we become more flexible, creative thinkers. As a first-generation college student, Dr. Sweet is keenly aware of how impactful the right opportunity and requisite support can be to that tentative seeker of change who approaches the community college campus. There are few places that hold the transformational potential that is found on college campuses and leading and enhancing this potential is an inspiring and welcome challenge that energizes and grounds her work.
Since 2016, Dr. Sweet has held the position at the Community College of Philadelphia and was responsible for developing and maintaining high-quality academic programs, conducting institutional program reviews, and managing program accreditation. In her role as Dean, she collaborated with numerous institutions and community partners to enhance academic programs and develop experiential and high-impact learning experiences to increase student success.
Dr. Sweet's involvement extended well beyond the Liberal Studies division. She co-chaired the Curriculum Committee for seven years and co-led the implementation of the College's student-learning outcomes assessment management system. In addition, she served on the self-study Steering Committee for the Middle States Commission on Higher Education.
Before 2016, Dr. Sweet was an Associate Dean at Passaic County Community College, where she led faculty to implement an accelerated learning program, revamped the delivery of tutorial and academic support, and developed a two-credit college success course. Prior to becoming a dean, she was an Assistant Professor of English for 10 years at Hudson County Community College in Jersey City.
Dr. Sweet is a board member of Philadelphia Academies and that has allowed her to support secondary school students who are still defining their life's path. Dr. Sweet holds a bachelor's degree in English from Rutgers University, an M.F.A. in Creative Writing from New School University, and an Ed.D. in Higher Education Administration from Grambling University. A resident of Berks County, Dr. Sweet is an avid cyclist who "looks forward to exploring the trails around Blue Bell and Pottstown Campuses."
Her best advice to students is "to cultivate curiosity and always ask questions – lots of them! The adventure that we call life is even more rewarding if you maintain a curious mind and push the boundaries of what you know."