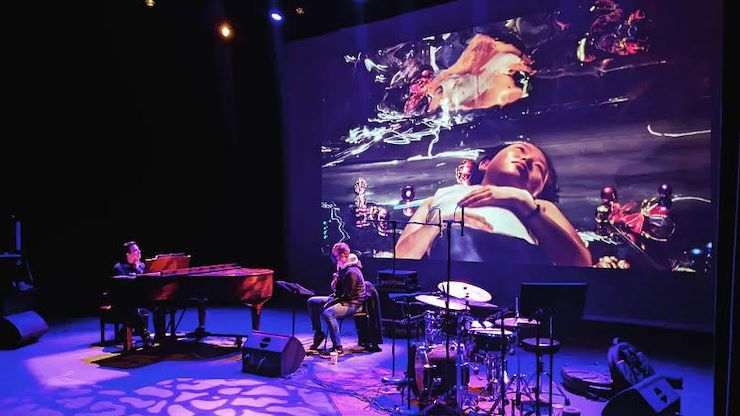 Montgomery County Community College will host an exhibition, workshop, panel discussion and musical performance celebrating the artwork of photographers who are blind or visually impaired and their sighted collaborators.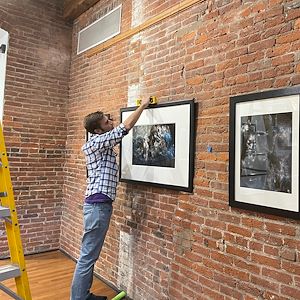 The "Blind Visionaries" series of events kicks off Thursday, Nov. 2 from 1-3 p.m. with "Blind Visionaries - Workshop: Painting with Light" in the gallery at the Blue Bell theater of the Montco Cultural Center, 340 DeKalb Pike, Blue Bell. Instructors from the Seeing with Photography Collective—a New York-based group that pairs visually impaired and sighted photographers—will walk participants through some of their "light painting" techniques that combine movement, staging, and photographic processes to create unique images. The event is free, but registration is required, and capacity is limited to 15 participants.
Next the College will host "Seen & Unseen: A Discussion with the Seeing with Photography Collective" Friday, Nov. 3, from 6-7 p.m. Panelists Mark Andres and other members of Seeing with Photography Collective will talk about their work with visually impaired artists, about developing new photographic techniques and processes, and about art-making as a collaborative enterprise. The panel will be moderated by Galleries Director Patrick Rodgers. This event is free, but registration is required.
Lastly, the Lively Arts Series hosts "Daniel Kelly Trio -Blind Visionaries" Saturday, Nov. 4, at 7:30 p.m. This impressive, multi-media performance explores the breathtaking images created by the blind and visually impaired members of The Seeing with Photography Collective, with original music by Daniel Kelly Trio. Tickets are on sale now.
This engagement of Daniel Kelly Trio/Blind Visionaries is made possible through the Jazz Touring Network program of Mid Atlantic Arts with support from the National Endowment for the Arts.
Each of these events helps bring visual arts into the theater in a unique and interesting way, said Rodgers.
"Since the newly renovated theater opened, the gallery space is a much more visually rich area than it was before," he said. "Now we're featuring programming with visual artists with a performance. It's cool to offer something photographic. Photography is hard to host workshops around. Mark Andres has made this a fun, collaborative process. I'm excited for students to engage with professional photographers and make these photos together. It's a funky, funny, organic process that shows how theatrical photography can be." The workshop and panel discussion likewise will be engaging and energetic, he said.
Folks who visit the art gallery outside the theater would have a difficult time determining which of the pieces were created by artists who are blind or visually impaired, he said.
"This level of imagination, strangeness, curiosity, haunting imagery, beautiful portraits- the emotional gamut is broad," he said. "You couldn't distinguish these images from other photography. It's collaborative and complicated and nuanced."
For more information about the Blind Visionaries series of events, contact Lively Arts, email Lively Arts or call the Box Office at (215) 641-6518.
MCCC is celebrating the 40th anniversary season of its Lively Arts Series at the Montco Cultural Center, the College's new platform encompassing all arts and culture venues, series and programming. Designed as an interconnected campus, the Montco Cultural Center includes the newly renovated 563-seat theater and the Black Box Theater on the Blue Bell Campus, and the fine art galleries at the Blue Bell and Pottstown campuses.