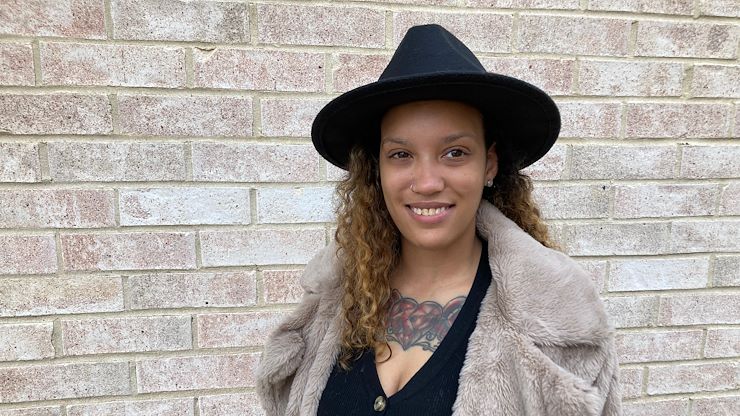 It's a busy and exciting time in Mercedes Joell's life. The 29-year-old mom is raising her two children under 10, while pursuing an associate's degree in Nursing from Montgomery County Community College and planning her wedding at the same time.
That's why some good news she received recently couldn't have come at a better time. The first-generation college student was named the recipient of the Dr. Victoria L. Bastecki-Perez Presidential Scholarship sponsored by the Kunze Family. The award is one of 11 new scholarships established by the MCCC Foundation to celebrate Dr. Bastecki-Perez's inauguration as MCCC's sixth president. The scholarships focus on supporting first-generation students.
"It feels good," said Joell on receiving the award. "I was surprised to receive it. I'm busy being a mom, planning a wedding and I'm in school. But it's definitely a blessing."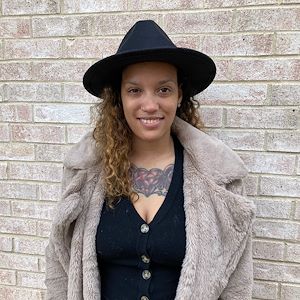 The Willow Grove native and Lansdale resident is a 2010 North Penn High School graduate. She started at MCCC in the fall that same year but took a break to raise her family and begin working as a Certified Nursing Assistant at St. Mary Center for Rehabilitation & Healthcare in Lansdale.
About a year after her 4-year-old daughter was born, her fiancé got a new job that gave Joell the flexibility to take a hiatus from work and go back to school to complete her degree.
"It was something I always wanted to do," she said.
There have been plenty of challenges along the way for Joell to face since then. The pandemic forced her 8-year-old son to complete second grade completely from home. Like many parents, Joell said juggling work and being there for her kids was a difficult balance.
"With him home, my 4-year-old home, and me doing my classes online as well, it was a struggle," she said. "The moment you sit down to do your work, one of them will say something like 'I'm hungry' or 'I'm thirsty.'"
Joell described herself as a night owl because once everyone else in the house was asleep, that's when she could focus on her school work. Her son is back in school now, so things are starting to get easier for her.
"It was trial and error," she said. "We made it work."
Joell currently holds a 3.0 GPA, which she considers a big accomplishment considering she tackled her Anatomy and Physiology courses in 12 weeks this past summer, earning eight credits in the process.
"I don't suggest it," she joked. "But it was a good accomplishment."
Right now she's taking a hybrid Microbiology course online and on Blue Bell Campus, as well as a seven-week Nutrition course online. From there, she'll be able to move into her Nursing major courses.
She plans to put her presidential scholarship money toward her education, with the goal of one day paying it forward.
"Hopefully, one day I can reciprocate to someone else who would need it," she said. "It's helped me so much, it would be great to help someone who could also use that help."
In her thank you letter to the Kunze family, Joell expressed her heartfelt appreciation for their kindness.
"The financial assistance you provided will be of substantial help to me in paying my educational expenses, and it will allow me to further my studies," she said. "Thank you again for your generosity and support in making my dreams become a reality."
The MCCC Nursing Program combines the art and science of nursing to create caring health professionals who demonstrate critical thinking and the ability to care for patients across the lifespan in a variety of healthcare settings. Classes take place at our Blue Bell Campus in the state-of-the-art Health Sciences Center and combine theory with practical application. Students gain experience with both in the classroom, clinical environments and at MCCC's Simulation and Skills Suite.
Established in 1983, the MCCC Foundation provides scholarships for deserving students, grants for faculty projects, equipment and technology, emergency funds for students in need, support for cultural enrichment activities on campus, financial resources for other college programs and activities. During the 2020-2021 school year, the MCCC Foundation awarded 447 scholarships to students.