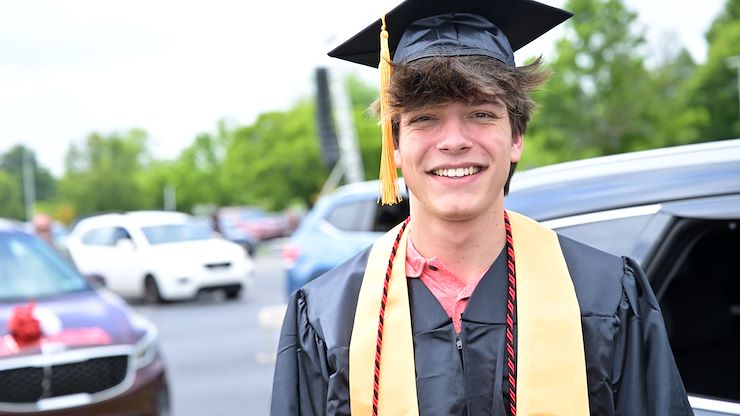 Jared Drabick, 18, is in the final stretch of two significant educational milestones. As a senior at Boyertown Area High School, he's rounding out his final year with his graduation set to take place on June 3. But before that happens, Drabick wore his first cap and gown to Montgomery County Community College's Commencement on May 19, where he graduated magna cum laude and received an Associate Degree in Business Administration.
"He earned his associate degree before he gets his high school diploma," said Jared's mother, Wendy Moyer-Drabick. "This is awesome and I'm very proud of him – he put a lot of work into it."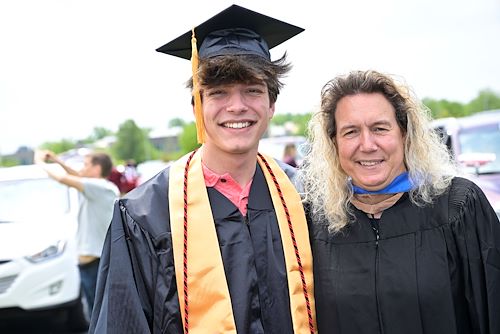 Moyer-Drabick, who is a Computer Science Senior Lecturer at MCCC where she has worked for the past 25 years, discussed how a conversation during a Christmas vacation in 2019 eventually led to Drabick's dual graduation three years later.
"We started talking about college, and he asked if he could take a class at Montco just to see what it's like, so he took an Intro to Business," Moyer-Drabick said.
Eventually they learned of a dual enrollment opportunity through his high school and decided he should have a goal in mind instead of taking classes haphazardly.
"There is a list of approximately 25 classes, and they have an agreement between two community colleges," she said, adding MCCC was one of them. "I asked him to think about how his classes could fit together if he was going to eventually get a degree and since he has always been interested in going into business, we used that as our template."
Through hard work and determination to get his degree, which involved many weekends being devoted to homework, Drabick will be headed to Syracuse University in the fall.
"It's bittersweet because I really do like high school and enjoy it, but I'm excited for everything," he said. "I'm most excited for college and the new opportunities."
Drabick's current dual enrollment at both his high school and MCCC has given him an opportunity to get a taste of what's to come when he attends a four-year college.
"Taking classes at Montco has given me a really good insight on what it's like," he said. "I'm excited to step into that fully.
He said his experience at MCCC is what convinced him that college would be a good fit for him.
"I had this weird idea in my head that I'm not going to like it," Drabick said. "When I took classes in the subjects I enjoy, I was like, 'oh wow, this is actually really cool, and I actually really enjoyed learning about it.'"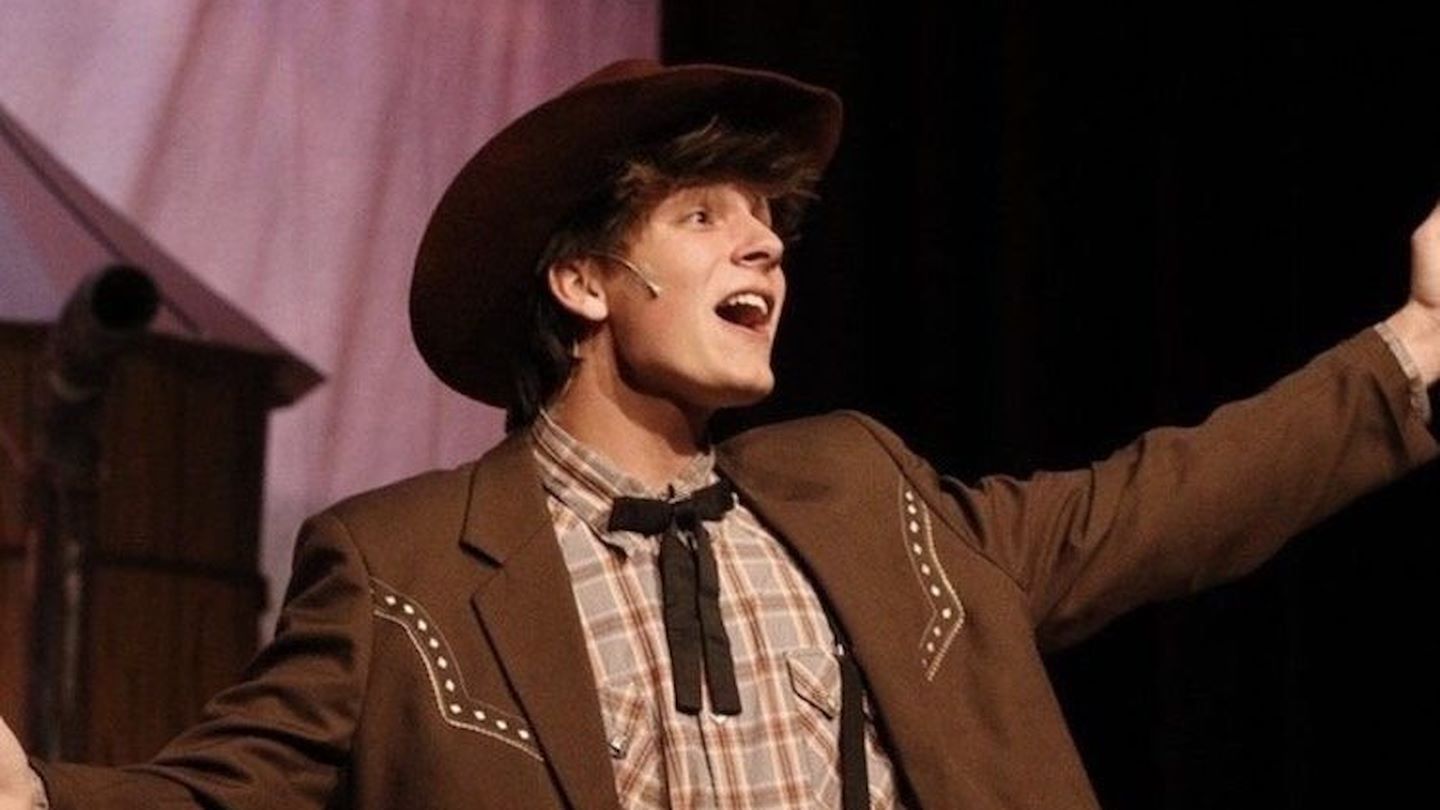 One of his favorite courses at MCCC was his Business Law class, which was one of the first classes he took when he began the Dual Enrollment Program. He had to juggle his online MCCC classes with his full high school course load on top of other involvements that included marching band and the school musical, in addition to being an Eagle Scout.
Drabick, who is a member of the Phi Theta Kappa International Honor Society for community colleges, has gotten used to people asking him how he pulled off this dual-degree accomplishment. He credits keeping a strict schedule that has enabled him to manage everything, but there were also times when it could be overwhelming keeping up with everything.
"There was a time when I was taking four classes at Montco, plus my high school courses and still being involved in everything I'm involved in at school," he said. "I never felt to the point, 'I can't do this.'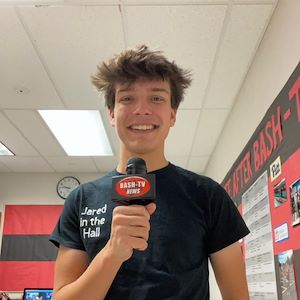 Drabick, who was accepted into a dual major in the schools of communications and business at Syracuse, plans to pursue his interest in Film/TV production and management. He also intends to pursue a minor in theater.
"It's something I've always liked, and I feel like I have a business background now, so I'm not dead in the water if something doesn't work out in the future," Drabick said.
He said his teachers have expressed excitement over him getting his degree and high school diploma between this and next month.
"The few teachers who I have, who know about the dual enrollment, think it's very cool," Drabick said.