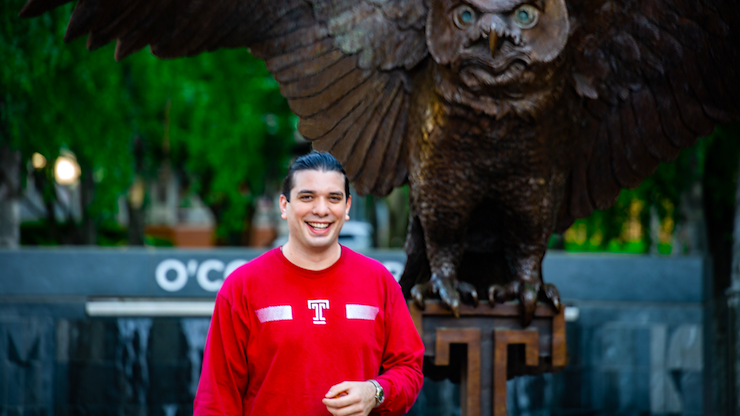 Filmmaker and sound producer Stephano Saldutti was all set to go to a four-year college to get a classical guitar performance degree when he questioned his decision due to the lack of versatility he felt that type of degree would offer him from a professional standpoint.
"I thought, 'I don't know if I want to spend thousands of dollars to get a degree in classical guitar'," Saldutti said. "I felt I needed something more versatile in the recording field as well."
So, he decided to switch gears and set out to find an audio program, which led him to the Sound Recording & Music Technology (SRT) program at Montgomery County Community College.
"Montco seemed like it was the smartest pick money-wise and time-wise," he said, referring to the two-year degree he could obtain. "Montco is a very quaint campus, and it was a really nice fit."
During his time in the SRT program, Saldutti learned many skills that he uses in his professional life today as a freelance sound engineer.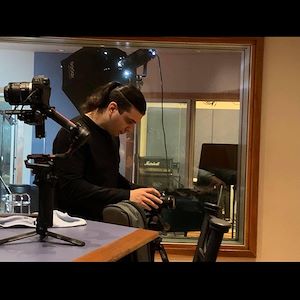 "As far as the recording site and the recording software, Pro Tools, we really went into depth with that software," he said. "Dr. Wanna was really phenomenal in breaking the recording process down – it was so much attention to detail that I would not have gotten from another teacher or program."
Dedicated teachers
Dr. Steve Wanna was a previous SRT Assistant Professor. Regardless of instructor, Saldutti found that the level of dedication from his teachers at MCCC impacted him in positive ways.
"Montco's teachers are phenomenal, and they really care about what they teach," he said.
While Saldutti's main focus was audio recording, he also delved into other interests while at MCCC taking courses such as Japanese language for two years and classical guitar with Music Senior Lecturer Daniel Boring.
"I still take lessons from my classical guitar teacher who was my professor at Montco," he said. "Guitar is a life-long journey."
The state-of-the-art SRT studios at MCCC's Blue Bell Campus proved to serve Saldutti well in other studio environments.
"It prepared me for if I'm in other studios with a similar set-up, I'm not as intimidated," he said.
After Saldutti graduated from the SRT program in 2019 with an associate's degree in Sound Recording and Music Technology, he decided to continue on to get his bachelor's degree at Temple University, one of MCCC's partner schools.
When he was in the process of trying to figure out what he wanted his bachelor's to be focused on, his girlfriend, Kelly Gaines, a screenwriter, suggested he study film.
"It's creative, there is music and sound involved and there is storytelling," he said. "These are all the things I love to do."
Networking with filmmakers
Since graduating from Temple this past December with a Bachelor of Arts in Film and Media Arts, Saldutti has been networking with a lot of filmmakers, which has helped him secure freelance employment.
"A lot are indie and short films and micro budget films," he said.
When he works on film sets, he is a part of the sound department where he does sound production that involves using boom mics and lavalier wireless mics to capture sound. He also does sound design, which is part of the post-production phase.
Last year Saldutti worked on his first feature length film that is set to be released this summer where he worked in sound production in addition to be an assistant editor on the film.
"It's an Italian mockumentary called "The Ruggieros"," he said, adding the film has been submitted to many film festivals. "We just received news that it has been selected for the Malibu International Film Festival."
More recently, in January, Saldutti worked on the Netflix film, "Hustle," starring Adam Sandler.
"I was part of the health and safety team as a 'Zone Monitor,'" he said. "I was brought on board the last two days of filming, which was held at the Liacouras Center on Temple University's campus."
In addition to working on films, Saldutti, who lives in Manayunk, Philadelphia, has consistently freelanced as a sound engineer with Forge Recording in Oreland, PA. He started working with Forge through a Montco connection.
"I have been very blessed in finding a lot of local work," he said.