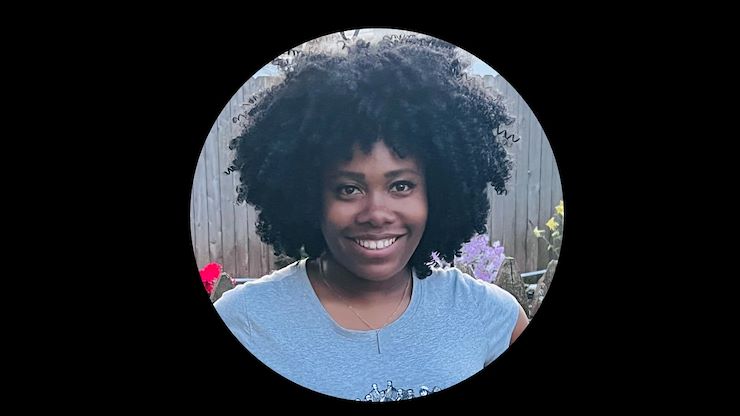 Despite having a full-time job and three children, Tierra Bryant is pursuing her dream of being a registered nurse at Montgomery County Community College. After Bryant, 30, grew up seeing some cousins working in the field, she decided that would be her vocation.
"I like helping people in general and want to be in the emergency room," she said. "I like being able to stay on my feet all day and moving – it doesn't seem like a job at the end of the day."
In her second year of the Nursing Program at MCCC, Bryant balances her part-time classes with full-time work as a mail carrier. When at home, her young children are getting used to her carving out time to study.
"I tell them, 'Mommy has to study and do my homework'," she said.
Bryant has been taking most of her classes online thus far, but as soon as the specific classes for her major begin, she plans to switch to in-person learning.
"I'm looking forward to the clinicals," she said. "I learn more by doing than anything, so that would be really helpful."
Bryant expressed gratitude towards MCCC Assistant Professor/Advisor Lori Davidson for helping her when she was going through a tough time in her personal life.
"I wanted to give up and she helped me stay afloat," she said. "My biology teacher was helpful too – she helped me prioritize studying with children and work – it's exhausting."
Bryant appreciates that she still has access to them for support since at times she has to be creative as to how she fits in her studies.
"It's crazy," she said. "When I'm on my break at work I'm listening to a book or when I'm cooking dinner and waiting for food to cook, I'll be on my laptop."
This isn't Bryant's first experience attending MCCC. Ten years ago, she initially headed to MCCC after graduating from high school.
"I was getting my LPN in 2012 and then stopped," she said, adding that now she's aiming to get her RN. "I'm familiar with Montco, it's super close and convenient."
This time around, Bryant comes with a renewed focus. Earlier this school year she received a pleasant surprise when she found out she was the recipient of a Dr. Victoria L. Bastecki-Perez Presidential Scholarship at MCCC sponsored by the Phoenixville Community Health Foundation. In 2021, in honor of the inauguration of the College's sixth president, the MCCC Foundation established 11 new presidential scholarships for students, with a focus on first-generation college students.
"It was very helpful since I'm paying out of pocket one class at a time," she said. "I will definitely use it towards tuition."
After she gets her degree she plans to seek out a nursing position.
"Right now, I'm just thinking of getting an entry level position and working my way up," Bryant said.
Eventually she would like to open up a wellness center.
"I would not just be a wellness coach, but I would also be a nurse," she said.
Bryant is grateful to MCCC for the support she has received between the teachers and the scholarship.
"I'm definitely thankful and extremely honored to get this," she said. "I wasn't expecting it and I appreciate anything that can be helpful in getting my degree."