Immersive programming for students
At the Challenger Learning Center at Montco Pottstown, we're excited to offer three unique, hands-on learning opportunities for students and teachers alike.
In-Person Simulation Missions
This space-themed simulation based experiences is led by trained Flight Directors and takes place in a fully immersive Space Station and Mission Control at the Center in Pottstown.
---
Designed for students in grades 4-8, the one-hour virtual missions are delivered in real-time and focus on the importance of teamwork and collaboration.
---
Developed by teachers for teachers, Classroom Adventures serve as a launch point to science units for grades 3-5. Themes include earth science, life science, and/or physical science.
---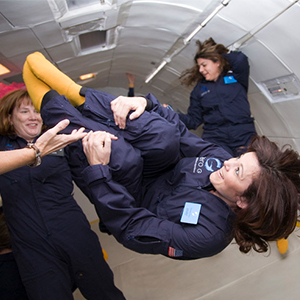 Janet's Planet STEAM Astronaut Camp (ages 7-14)
This week-long camp will challenge, inspire, and help campers blast off with a love for science. Registration and additional details will be available in spring 2022.