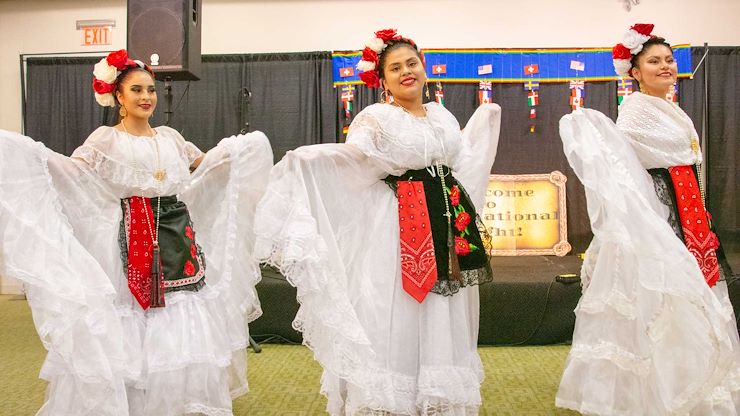 For the fourth consecutive year, Montgomery County Community College has been named one of the Most Promising Places to Work in Community Colleges in the nation, according to a study released by the National Institute for Staff and Organizational Development and "Diverse: Issues in Higher Education." MCCC is one of only 19 community/technical colleges selected for this national recognition.
The annual award recognizes community and technical college commitments to diversity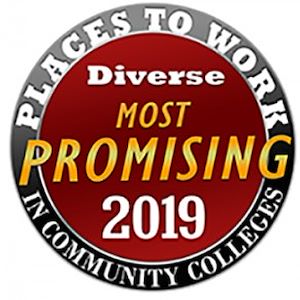 through best-in-class student and staff recruitment and retention practices, inclusive learning and working environments and meaningful community service and engagement opportunities. The national study employs a web-based survey approach to obtain information from NISOD member institutions.
MCCC embraces diversity, ensuring equal opportunity in its educational programs, activities and employment practices.
"We are pleased to receive this award for the fourth consecutive year," said Dr. Kevin Pollock, MCCC president. "This award recognizes the longstanding commitment of the College and the work of our faculty and staff to create a welcoming, friendly environment for everyone on our campuses."
One way MCCC promotes diversity is through its Faculty Diversity Fellowship program. This program provides minority scholars in the early stages of their careers with the opportunity to develop their teaching skills at MCCC while they continue to work on or complete their terminal-level degrees. Faculty fellows receive mentoring from colleagues, and in return, they participate as mentors in MCCC's Minority Student Mentoring Initiative.
Additionally, MCCC's OneMontco Unity Series features a yearlong series of events, activities and speakers to celebrate the uniqueness and diversity of our campus community. The 2018-2019 year started with a college-wide barbecue to welcome all students and employees. Events included a dance performance by Step Afrika!; a Presidential Symposium on Diversity featuring author/activist Rinku Sen, who spoke about "Our American Story and Immigrant Roots"; The Art of I AM: A One Woman Monologue that discussed race, gender, sexuality; a stage play, "Ain't I A Woman" featuring the lives of several powerful African-American women; the 25th Annual Pan African Festival in celebration of African-American history and culture; and an International Festival featuring food, dance and music from around the globe, among other events.
In addition to MCCC, other colleges honored include Arkansas State University Mid-South, Coastline Community College, Community College of Allegheny County, Garden City Community College, Gateway Community College, Harrisburg Area Community College, Illinois Central College, Madison Area Technical College, Malcolm X College, Maricopa Community Colleges, Martin Community College, Mountain View College, New Mexico State University-Alamogordo, Northeast Lakeview College, Palm Beach State College, Pierpoint Community and Technical College, South Seattle College and Tallahassee Community College.
NISOD is a membership organization committed to promoting and celebrating excellence in teaching, learning, and leadership at community and technical colleges. Since 1984, "Diverse: Issues In Higher Education" has been the nation's premier publication covering the issues pertaining to underrepresented minorities in American higher education.