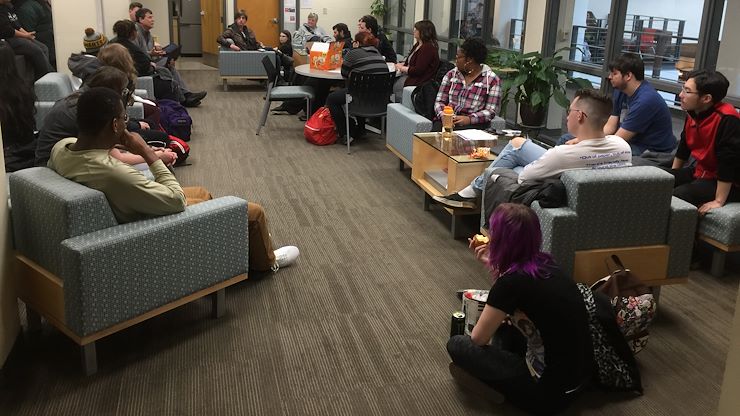 More than 30 members of the Psychology Club recently met to talk about a variety of projects for 2020, including a research project for the college on student belonging. Montgomery County Community College's theme for 2019-20 is creating a sense of belonging on its campuses by fostering a welcoming, friendly environment for all students and employees.
In addition to the research project, members will be seeking ways to support MCCC's food pantry, develop an early clinical exposure/training program for students pursuing a clinical psychology track, bring in a panel of speakers to discuss careers, continue to develop an alumni branch and develop a lifelong mentorship program (ranging from alumni to potential students).
The Club advisors are Psychology Associate Professor Dr. Steven Baron, Associate Vice President of Institutional Effectiveness & Strategic Innovation Dr. David Kowalski, and Psychology Instructor Michael Baron.