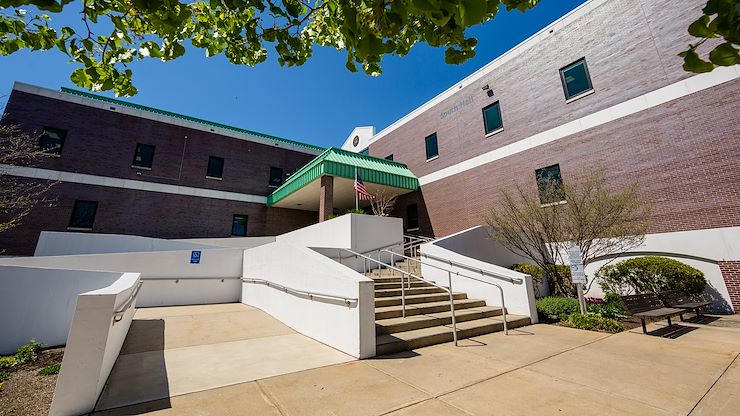 Two Montgomery County Community College employees will join over 30 women recognized for their significant contributions to communities across Montgomery County.
Thirty-six women will be the recipients of the 25th annual YWCA Tribute to Exceptional Women award. Among them is Jacquelyn Jae Hively, of Royersford, a management instructor and tutor at MCCC's West Campus in Pottstown, and Julie Lopez, of Lower Pottsgrove, a part-time Instructional Technology specialist at West Campus.
The award recognizes women in Montgomery County for their ability to lead by example, embrace community responsibility and demonstrate exceptional leadership in their careers and communities. A virtual awards ceremony is scheduled for Monday, June 22, from noon to 1 p.m. The keynote speaker, Alneasa Jordan, will speak about 'Finding your Purpose in the Midst of a Pandemic." The full details and ticket information are available online.
The in-person ceremony has been rescheduled to Thursday, Oct. 22, at the Valley Forge Casino Resort.
Over 200 women have been past recipients of this prestigious award over the last quarter century. Each year community members are invited to nominate women in several categories including arts and culture, community service, education, leadership in promoting diversity and inclusion and lifetime achievement.
Jacquelyn Jae Hively
One of the great joys of Hively's life is helping students achieve the potential she sees in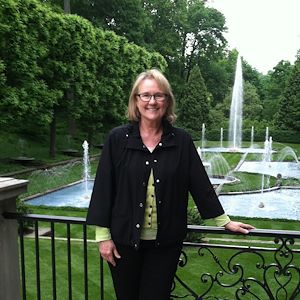 each of them.
"I teach business courses," she said, "so it gives me the opportunity to speak to people and say 'well, what kind of work are you doing? What's your major? What do you love? What are you hoping to do'?"
A Nebraska native, Hively moved with her family to Montgomery County over 30 years ago and graduated from Ursinus College in 1995. She later obtained her master's degree in business and global management from the University of Phoenix.
Before beginning her career at MCCC in 2004, Hively worked for nearly 10 years in business, including a three-year stint as a communications specialist at Quest Diagnostics in Collegeville.
In 2003, she started a 10-year position as the director of the adult literacy program at the YWCA Tri-County Area in Pottstown. It was there she learned about servant-leadership as she worked with family literacy, English as a second language, tutoring, GED and adult diploma preparation, and workforce development programs.
Hively said the first person she tutored was an older gentleman. He shared with her how when he was in high school, he and two friends decided they wanted to join the Army. Yet when it came time to fill out the paperwork, he couldn't read or write well enough to get in, while his friends did. The man told her he was too embarrassed to go back to school, so instead took a job at a cement factory. He eventually got married and raised a family. Yet, now as a grandfather, he wanted to be able to read his grandchildren a bedtime story.
"I said, 'we can do that,'" Hively remembered, smiling.
Hively values teamwork and carefully looks to put the right pieces together to assemble a great team, she said.
"When I was director of adult literacy programs," she said, "I would interview people to hire, sometimes my direct reports would say 'how do you know what you're looking for in this person?' I'd say 'I'm looking for the skills and abilities and the knowledge that I don't have. We want people who can input and make our team stronger."
At MCCC, Hively teaches English and business courses. Her students say they can tell she loves what she does. She tries to exude her passion for learning and pass it on to each of her students.
"My students tell me that until they know you care, they don't really care about learning that much," she said. "And although they're very interested in finishing the course with a C, they would love to have someone who could actually help them and motivate them to earn a B."
Hively enjoys getting to know her students and their unique needs so she can tailor her classes so they apply to each of them individually, she said. "I'm not always 100 percent successful. But I want to make a difference and see positive change."
Upon learning she'd been recognized for making significant contributions to Montgomery County, Hively said she was surprised and pleased to be nominated.
"It is an honor to be recognized for exceptional effort and I love doing that with students," she said. "It's a joy."
Julie Lopez
For Lopez, this year's YWCA Tribute to Exceptional Women nomination came as a surprise, to say the least. She was nominated for her volunteer efforts in helping teach
low income residents to use computers in the Rolling Hills apartment complex in Lower Pottsgrove Township. "I feel honored and grateful," said Lopez. "It's flattering. It's nice to be recognized for reaching out and giving back to society. I never expected it. I just try to do my part the best I can."
Lopez first learned about the need through an email she received from her colleague Lori Davidson. The apartment complex had received six used computers donated from the University of Phoenix for residents to use in the computer lab. They needed someone to help teach them basic functions like typing and to prevent viruses from infecting the machines.
"It wasn't a huge turnout. I helped people who would ask things like 'how do I use a mouse?'" said Lopez. "One woman couldn't learn to double click because she had cognitive issues. It was as basic as that. I helped with typing skills for residents, resumes, I helped teach them to surf the web for coupons, GED classes--things like that." Lopez would visit the complex about three days a week for about five years.
"She was a life saver," said Laura English, the now retired social worker, who worked at Rolling Hills at the time, who also nominated Lopez for this year's award. The computer program ended in 2017 when English retired. "She helped residents learn how to use the computer for the first time. Some needed skills for work to keep their job. She was there for them."
"I would say to Laura 'I don't know how much I'm helping. It's right around the corner and I'm happy to come,'" said Lopez. "She said 'everything you're doing is helping.' It was a huge learning experience for me, in terms of poverty and lack of resources."
Lopez now focuses her energy on battling the opioid epidemic, which took the life of her daughter Nadia in January 2019. "Nadia means hope, so I have hope that we will win the battle against this epidemic," said Lopez. She is featured in the documentary 'Kensington in Crisis,' created by Jill Frechie, a computer science instructor at MCCC and her colleague, John Riccuitti. The film recently won a Silver Telly award. She also works with the nonprofit organization Teach One Feed One, which looks to eliminate the stigma of addiction.
English said she nominated Lopez for the award because she never gave up on the residents she was helping. "She has empathy for people. She cares," said English. "She takes her time with them. She understands and works with them."