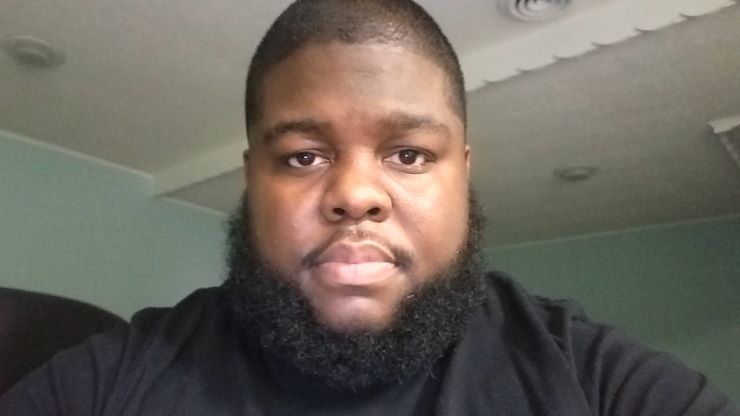 This interview series looks at how our colleagues are dealing with these extraordinary times both in and out of the classroom. To stave off future questions, they were, in fact, conducted from my basement.
Full name and title? Ed Brown, Academic Advisor/Counselor
How many years have you been at Montco? 9 years.
What's it like being an advisor during these times? It's different! I do meet with many student who are not tech savvy. It's all about meeting students where they are and being creative. You have to think outside the box. When you are explaining things to students you have to visualize what you are explaining. You have to see what they see and walk them through the steps they need to take.
Has anything surprised you during these past few weeks, in terms of your interactions with students? Some students that I meet with are doing really well with the online transition. Also, many non-traditional students I meet with say that they have a hard time connecting with their faculty. To me, that is surprising.
I know that you have a background in counseling. Do you find that coming into play more and more in your daily interactions with students? Definitely. I use the humanistic skills that I learned throughout the years. Many of our students are having a tough time with balance and managing day-to-day family stuff. I just want to be a resource for the students whenever I can.
There's obviously a lot of topics you address and areas where you provide support and guidance through your advising work. I am curious though - if there was one thing you wanted all of your advisees to know right now, what would it be? Google mc3.edu live support. It will do you wonders!
Given your role at the College and the demands of this situation, how are you working to create balance for yourself and ensure that you don't get overwhelmed? I get up and stretch, talk to my wife and kids, go for walks, and most of all eat! Eating is good for the soul!
Who are some of the people in your social network who have been providing you with support? If I need someone to talk to, as far as advising, Stefanie Crouse, Dave Ruud, and Tony Davis.
What's something you do at home now that you didn't do prior to sheltering in place? In some ways this has kind of been a blessing because with my wife's work schedule and my work schedule, it's tough. We never get an opportunity to just look at each other and the kids. We both work a lot of hours. I work two full-time jobs - 80 plus hours a week. I think this has been a time where we can reconnect and just slow things down.
First thing you'll do when you get back on campus? Clean my desk.
Average number of times per week you ask, "What day is it?" 15-20.
DoorDash or GrubHub? GrubHub.
Monty or Gritty? Monty.
Any shout outs? My advising family! I thank them. Even though they get on my nerves at times, I still love them!
Any inaccuracies in the above are the fault of my transcription or edits…unless the interviewee lied to me…in which case it's totally on that individual.
Read more: