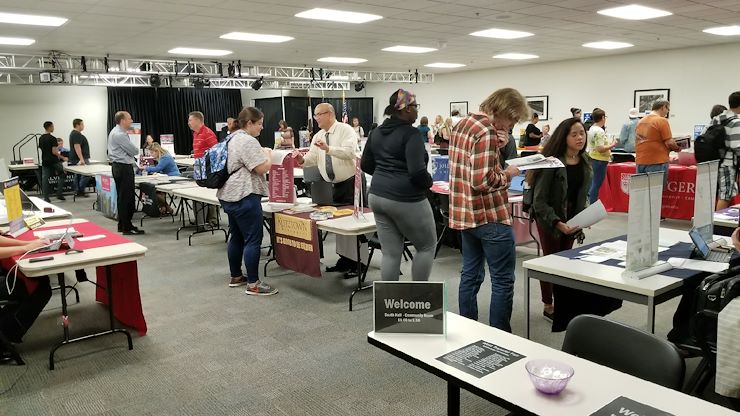 The COVID-19 pandemic won't stop Montgomery County Community College from helping students, alumni and members of the community navigate the job market toward great careers.
MCCC's Career Services has announced a series of online events intended to interact with students, alumni and community members and help them locate jobs and postgraduate opportunities available to them.
"We wanted to create platforms online to still provide engagement opportunities for students, as well as alumni and community members" said Takisha Mundy, Director of Career Services.
Career Services will host a series of free online workshops for students and alumni. Each event beginning at noon runs for an hour and will teach the dos, don'ts and best practices to help attendees be prepared for the job search.
On Thursday, Sept. 24, the workshop will focus on job search techniques and Linked-in tips. On Thursday, Oct. 29, discussion will focus on resume and cover letter writing. On Thursday, Nov. 19, the conversation will involve interviewing skills and how to dress for success.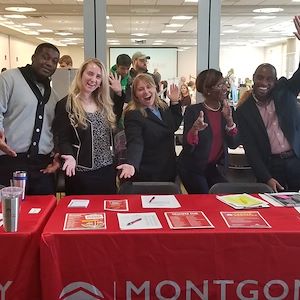 Additionally, on Wednesday, Oct. 28, Career Services will host an online Fall Career Fair. Attendees can meet with employers and explore exciting new job and internship opportunities. The first session begins at 11 a.m. and runs until 1 p.m. The second session runs from 4 to 6 p.m. Business professional attire is encouraged. Contact Career Services at CareerServices@mc3.edu with any questions.
"It's about connecting students with opportunities," said Mundy.
Career Services will also host a series of Employer Days, where employers will share the opportunities they have available for those searching for a job.
The first event will begin Tuesday, Sept. 8 from noon to 1 p.m. The second event begins Wednesday, Oct. 14 from 5-6 p.m. followed by the third event on Tuesday, Nov. 10 from noon to 1 p.m.
Also scheduled this fall will be "Lunchtime Live with Career Services," as part of the "Dine and Dialogue Series" on the @Careerservicesmc3 Instagram stories. Each event will run from noon to 12:30 p.m., covering different career related topics such as job search process, time management, etc. and answering questions on each topic presented. The Lunchtime Live events are scheduled for the first and third Monday of the month, including Sept. 7 and 21, Oct. 5 and 19, and Nov. 2 and 16.
Students and alumni interested in transferring to a four-year college or university are encouraged to attend Transfer Thursdays on the second Thursday of the month on Sept. 10, Oct. 8 and Nov. 12 from noon to 1 p.m. During Transfer Thursday sessions, "schools come to you," said Mundy. Attendees can meet with four-year institution representatives, discuss transfer requirements, academic programs and scholarship opportunities.
Lastly, Career Services will host Transfer Fairs Fall 2020 Wednesday, Oct. 7 from 11 a.m. to 1 p.m. and an evening transfer fair Wednesday, Nov. 4 from 4 to 6 p.m. Students, alumni and community members will be able to virtually engage with four-year institutions and learn about program offerings, transfer requirements and scholarship opportunities.
Career Services will continue to announce new events and opportunities throughout the year as well.
"We want to make sure our students know these services are still available during this time," said Mundy.
Learn more about upcoming events or career information sessions.