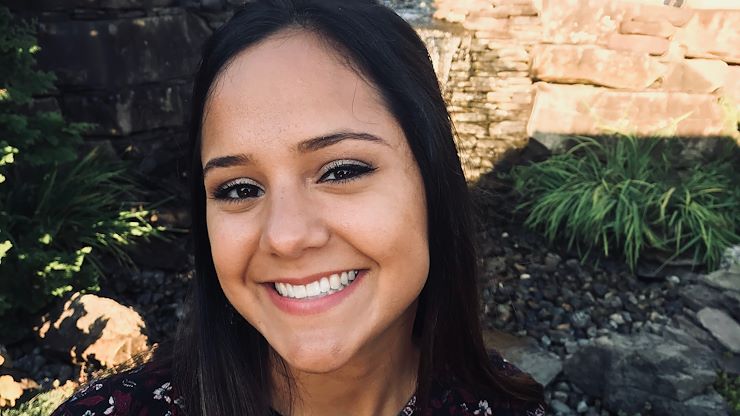 Sabrina Smith knows a thing or two about Montgomery County Community College. For the last four years, the 23-year-old has been taking classes at the College's Central Campus in Blue Bell off and on, inching toward an associate's degree in Exercise Science and Wellness (ESW).
This spring her hard work paid off as she's set to graduate and say goodbye to the place that's helped her figure out a path in life. In the fall, she'll head to West Chester University to begin a bachelor's degree program in physical education. Yet before she turns the page on the next chapter of her life, Smith took time to reflect on her experience at MCCC and the value of not having your life all planned from the start.
"I didn't know what I was going to do out of high school and I was OK with that," she said.
A 2015 graduate of Faith Christian Academy in Sellersville, Smith decided rather than continue her education at a four-year institution without a clear plan in mind, she'd take some time off to figure it out first. So she took a job as a teacher at Noah's Ark Daycare.
"I was so bad with kids at first," Smith remembered. "I didn't know anything about them, how to talk to them, what to do with them. But I fell in love with the kids after my first year. We would go to the gym, and I'd be the one to entertain them with sports, games, songs and activities."
It was about that time that Smith realized she could become a teacher. She loved her physical education classes in high school and her time at the day care opened her eyes to how much she enjoys working with children. She wondered if it would be smart to pair the two together.
In the summer of 2016, she enrolled at MCCC where she began taking a class "here and there" while she continued to work full time. "I was happy," she said. "It's a great college, and I was excited to start my journey there. It was the smart thing to do."
During her first two years at school, she admits she was not as focused as she could have been and her grades suffered. She took a semester off to work as a nanny and do some soul searching. She realized she'd grown tired of working jobs she wasn't passionate about and knew it was time for a change.
"If I want to do anything in my life, I need to love it," she recalled. "I'm going to go back to school."
That summer she went back to MCCC to take an anatomy and physiology class, a prerequisite for her major, which she had previously taken two years before and not passed.
"That was the class that was holding me back," she said. "So last summer, I worked my butt off and finished it."
Smith spent the next two years focused on completing the ESW program and became a model MCCC student. She joined the soccer team. She took full advantage of the College's tutoring center, where often after a several-hour lecture, she'd spend several more hours with her same professors working one on one with them to keep her grades up. And she tried to get as involved in campus life as much as possible, including joining Thrive, a Christian youth organization affiliated with the Keystone Fellowship Church.
"Montgomery County Community College has so much to offer, now especially," she said. "The teachers are very willing to help you in any way possible. There are tons of clubs to join, great connections for potential jobs or recommendations, the staff there truly want to see you succeed."
At the end of the spring semester as students and faculty finished working from home, ESW Associate Professor Anne Livezey assigned her graduating students an essay to reflect on their time at the College. Smith's answer stood out.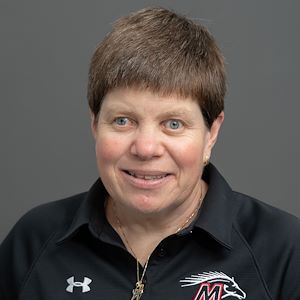 It covered her four years on campus and the changes in her life. She talked about how she realized just how much becoming an elementary school physical education teacher was her calling, as well as the changes to the campus she'd seen over time including improvements to the fitness center, her favorite classes she'd taken over the course of four years, the importance of the tutoring center to her success, advice to future students and her love of MCCC in general.
"I did a long answer she really liked it," said Smith. "It was all true. I've been here for four years, so I feel like I know a lot."
"Sabrina is a great representation of a student at MCCC," said Anne Livezey, Exercise Science and Wellness Associate Professor. "Her passion, energy, and bubbly spirit are contagious."
Livezey asked if Smith wouldn't mind recording a 30-second video sharing those same thoughts again. Smith was happy to oblige, though it meant she'd do "over 1,000" takes trying to limit herself to 30 seconds and ultimately going well over a minute. In the end, it was worth it because she was doing it for a person who helped her find her path.
"Dr. Anne has been with me through this whole experience," she said. "She was the one teacher that put more passion into me wanting to be a gym teacher. She told me you have a gift with kids don't give it up. I thought it was so encouraging."
With the road map finally laid out in front of her, Smith said she's ready for the next stage of her life to begin at West Chester University. She will always cherish her time at MCCC because it allowed her the time to mature and pursue her passions at her own pace. She hopes others will follow in her footsteps.
"If you don't know what you want to do it's the wisest decision you can make," she said. "Take a couple of classes. There are amazing teachers. Take one class there, and you'll know it is right for you."