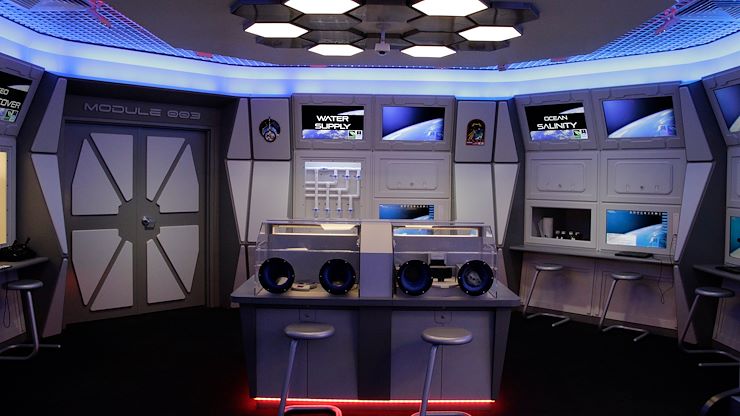 Challenger Center, a nonprofit science, technology, engineering, and math (STEM) education organization and Montgomery County Community College are teaming up to bring a Challenger Learning Center to the College's Pottstown Campus. Challenger Learning Center at Montgomery County Community College will be the first Challenger Learning Center in Pennsylvania. The Center will bolster the state's ongoing STEM education initiatives by providing hands-on, experiential learning opportunities for thousands of students each year.
"We are delighted to announce this collaboration with Challenger Center to offer these valuable STEM educational resources," said Dr. Victoria L. Bastecki-Perez, MCCC President. "As the communities' college, MCCC truly serves the educational needs of students at all ages and stages through innovative, meaningful learning experiences. The Challenger Learning Center will not only introduce students to STEM, but it also will inspire them to pursue higher education, hopefully in STEM fields, that will lead them to high-demand careers with family-sustainable wages. This workforce pipeline will help Montgomery County and the region during this time of economic recovery."
Montgomery County is a hub of education, consisting of 22 public schools with a diverse student population. One of the many goals for Challenger Learning Center at Montgomery County Community College is to serve students in traditionally underserved populations and increase their interest in STEM. In its first year of operation, Challenger Learning Center at Montgomery County Community College hopes to serve approximately 7,000 students in grades five through eight, with at least 50% of students from underrepresented and underserved student populations.
The new Challenger Learning Center will join a network of Challenger Learning Centers that have reached more than 5.5 million children around the world. Challenger Learning Centers offer a variety of hands-on STEM programs, with the core being its simulated space-themed missions that take place in a fully immersive Space Station and Mission Control. Aligned with national education standards and informed by real science data, these Missions excite students about STEM, introduce students to careers in these fields, and help students build critical 21st century skills.
"We are thrilled to welcome Montgomery County Community College to the Challenger Center network and look forward to serving the students, teachers, and parents in the surrounding communities," said Lance Bush, president and CEO, Challenger Center. "For nearly 35 years, we've delivered experiential STEM programs that help students explore the endless possibilities in STEM. Together with Montgomery County Community College, we will continue this mission and create a passion for learning in Montgomery County students."
Expected to open in Fall 2021 inside Montgomery County Community College's Sustainability and Innovation Hub building, Challenger Learning Center at Montgomery County Community College will be a hub of STEM-learning in the region. Beyond Challenger Center Missions, the facility will host summer camp programs, elementary school programs, professional development, teacher training, corporate missions, and more.